200-5000L Jacketed Heating System Jacket Type Reactor
Product Description
| | | | | | | | | |
| --- | --- | --- | --- | --- | --- | --- | --- | --- |
| | 500L | 1000L | 1500L | 2000L | 3000L | 4000L | 5000L | 6000L |
| Cylinder Size(mm) | 900*800 | 1100*1200 | 1300*1500 | 1400*1500 | 1600*15S0 | 1700*1800 | 1800*2000 | 1900*2000 |
| Actual Capacity(L) | 699 | 1400 | 2166 | 3000 | 4066 | 5400 | 6600 | 7700 |
| Outer Tube size(mm) | Φ76/2 | Φ76/2 | Φ76/2 | Φ76/2 | Φ89/2 | Φ89/2 | Φ89/2 | Φ89/2 |
| Heating area(m) | 1.7 | 2.6 | 3.8 | 4.5 | 5.8 | 7 | 7.5 | 8.7 |
| Inner Coil size(mm) | Φ38 | Φ45 | Φ45 | Φ45 | Φ45 | Φ57 | Φ57 | Φ57 |
| Cooling area(mr) | 1.6 | 2.7 | 3.6 | 4.3 | 5.7 | 6.8 | 8 | 9 |
| Motor power(kM) | 3 | 4 | 5.5 | 5.5 | 7.5 | 11 | 11 | 15 |
| Reducer model | XLB4-17-3 | XLB4-17-4 | XLB4-17-5.5 | XLB5-17-5.5 | XLB5-17-7.5 | XLB6-23-11 | XLB6-23-11 | XLB7-23-15 |
| Frame | JXLD4-45 | JXLD4-45 | JXLD5-55 | JXLD5-55 | JXLD5-55 | JXLD6-65 | JXLD6-65 | JXLD7-80 |
| | | | | | | | | |
| --- | --- | --- | --- | --- | --- | --- | --- | --- |
| Type | 8000L | 10000L | 15000L | 20000L | 25000L | 30000L | 35000L | 40000L |
| Cylinder Size(mm) | 2100*2250 | 2200*2500 | 2600*2800 | 2800*3000 | 3000*3400 | 3200*3500 | 3200*400 | 3400*4400 |
| Actual Capacity(L) | 10038 | 12300 | 19456 | 24205 | 31084 | 36706 | 40725 | 46580 |
| Outer Tube size(mm) | Φ89/2 | Φ89/2 | Φ108/2 | Φ108/2 | Φ108/2 | Φ108/2 | Φ108/2 | Φ108/2 |
| Heating area(m) | 11 | 13.2 | 18.6 | 21 | 26 | 30 | 33 | 35 |
| Inner Coil size(mm) | Φ57 | Φ57 | Φ57 | Φ57 | Φ57 | Φ57 | Φ57 | Φ57 |
| Cooling area(mr) | 11 | 13 | 18 | 21 | 25 | 30 | 35 | 35 |
| Motor power(kM) | 15 | 18.5 | 22(6L) | 30(LV6) | 37(LV6) | 45(LV6) | 55(LV6) | 55(LV6) |
| Reducer model | XLB7-23-15 | XLB8-23-18.5 | XLB9-17-22 | XLB10-17-30 | XLB10-17-37 | XLB10-17-45 | XLB11-17-55 | XLB11-17-55 |
| Frame | JXLD7-80 | JXLD8-90 | JXLD9-100 | JXLD10-110 | JXLD10-110 | JXLD11-130 | JXLD11-130 | JXLD11-130 |
Applications:
--------Resin:
Alkyd resin, Epoxy resin, Phenolic resin, Acrylic resin, Unsaturated polyster resin, Polymer resin.....
--------Glue/ Adhesive:
Hot melt glue /Adhesive, White glue, Silicon glue, PVC glue, PVA, PU glue....
---------Others:
Paint, Pigment, Latex, White emulsion and liquid glue and adhesive.
Advantage and specification:
1.Material:
a) All contact part and cover: SUS 304 or SUS 316 polished ;
b) Jacket: SS304 or carton steel
2.Heating way:
1) Electric heating,
2) Thermal oil heating,
3) steam heating or Zero distance heating optional.
3. Structure type:
1) External coil heating reactor,
2) Internal coil heating reactor,
3) Jacketed heating reactor.
Structure and Features:
Reactor mainly consists of the reactor body, tank cover, jacket, agitator, transmission, shaft seal device and supporting.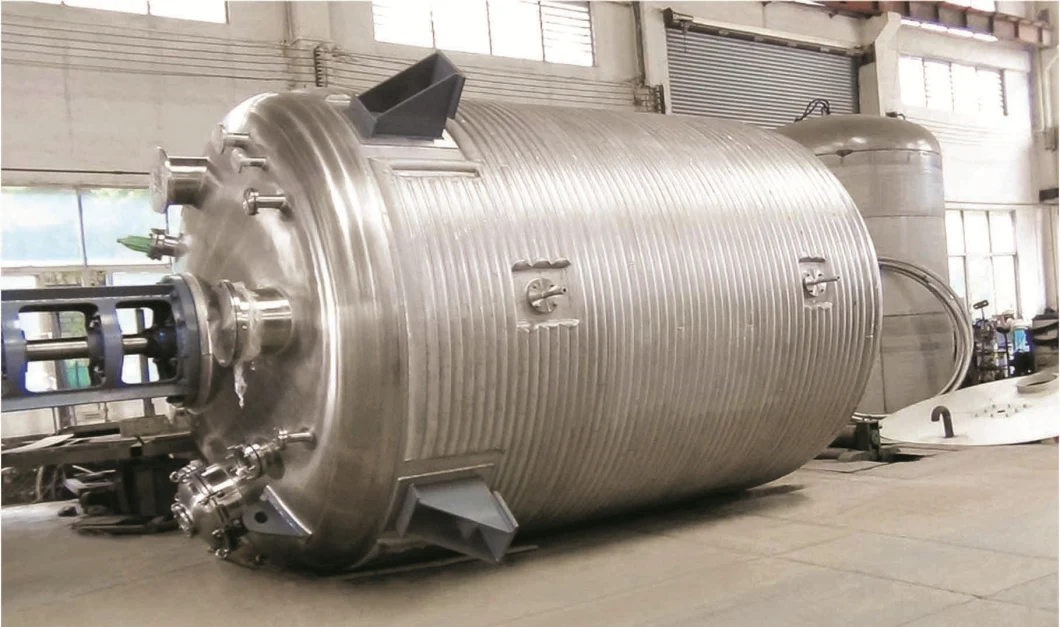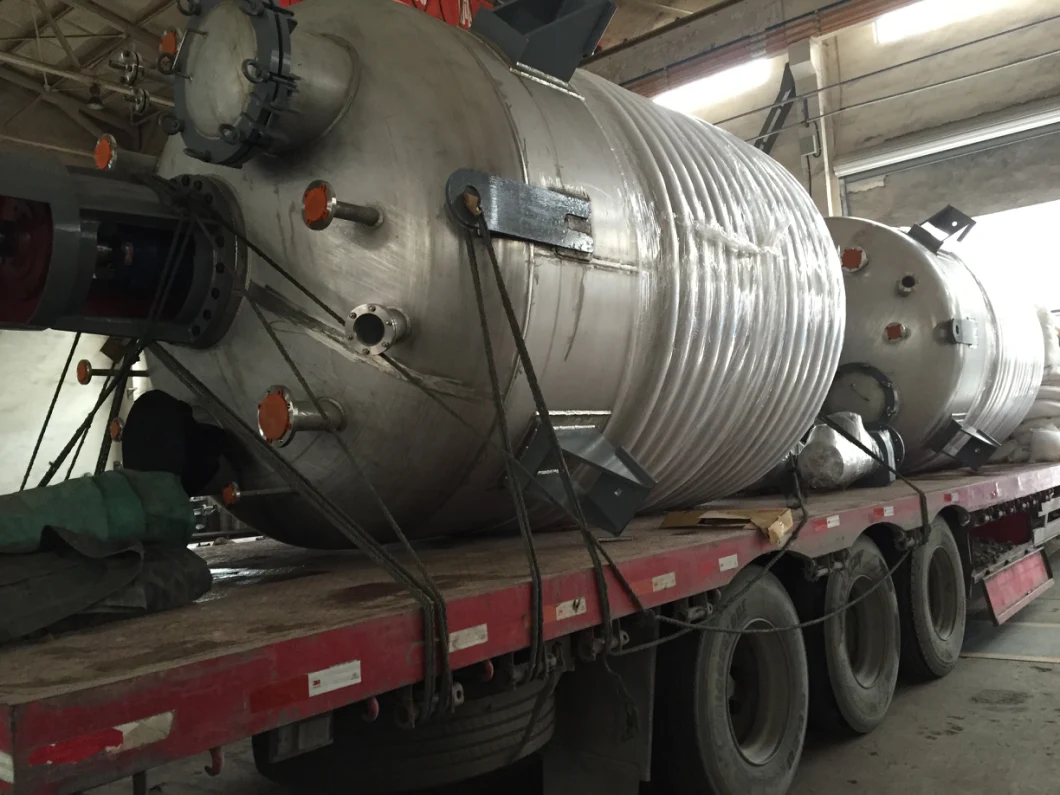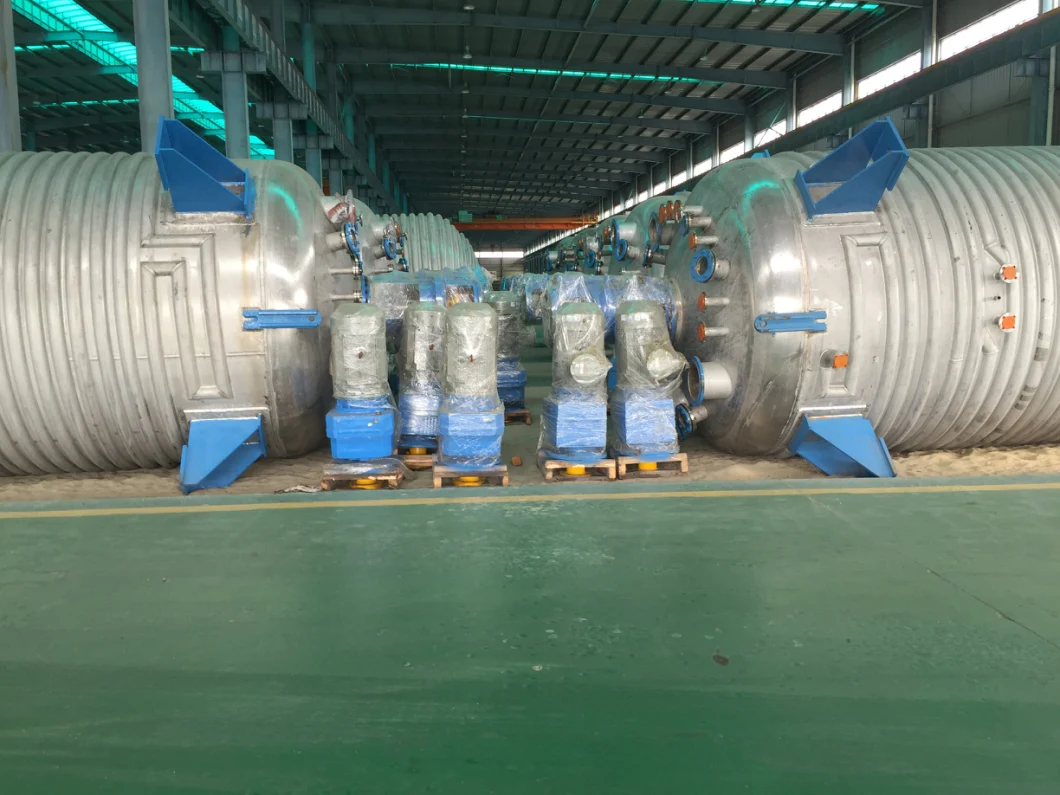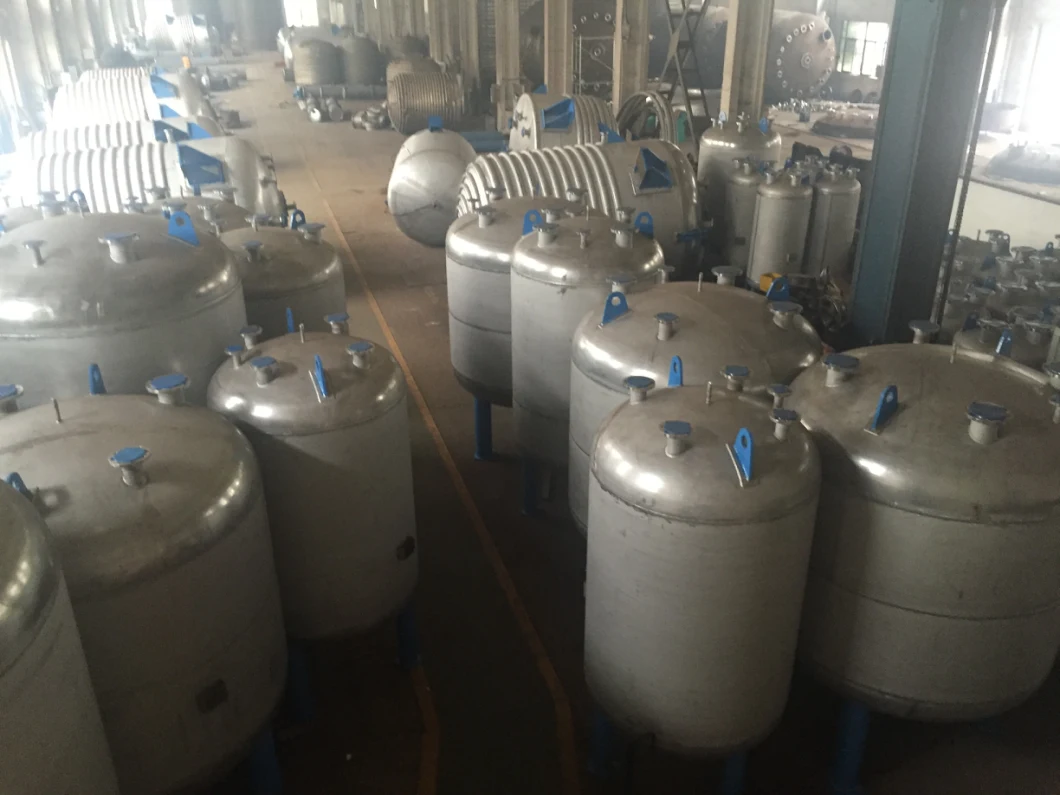 Company Information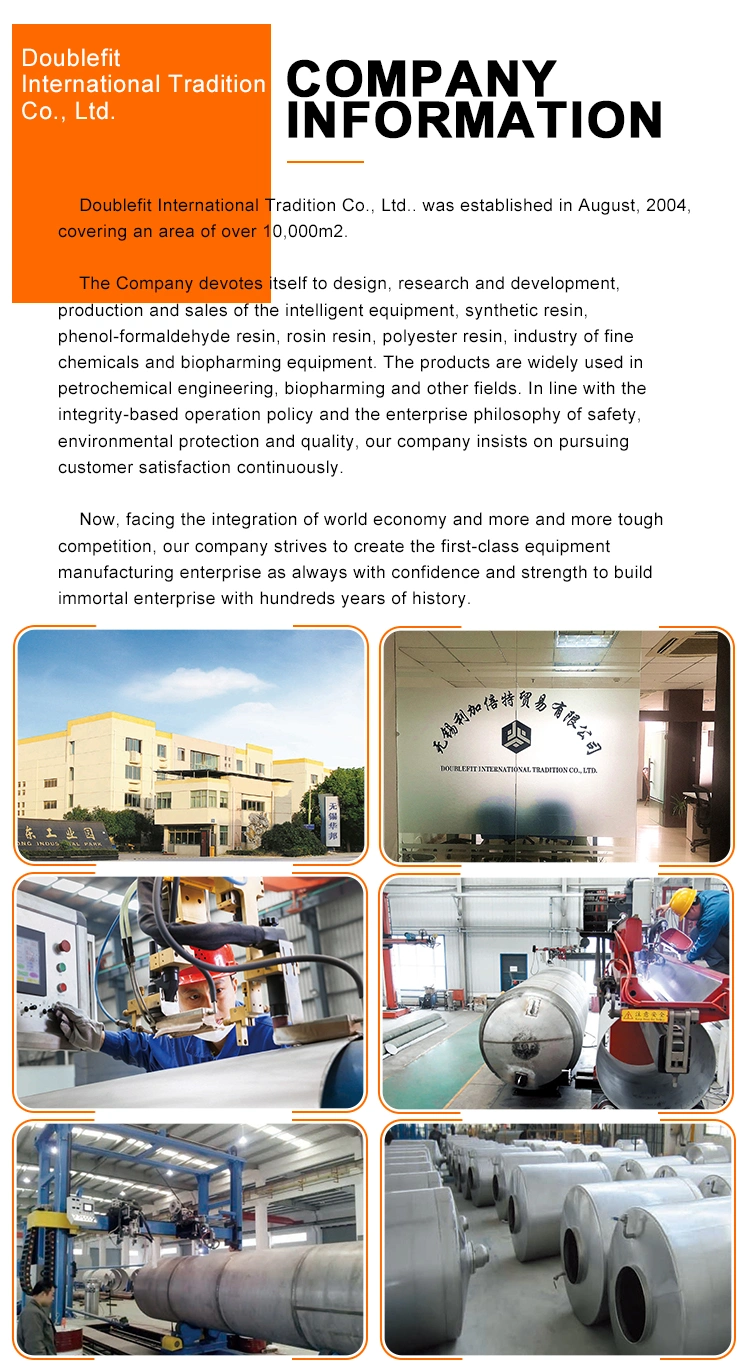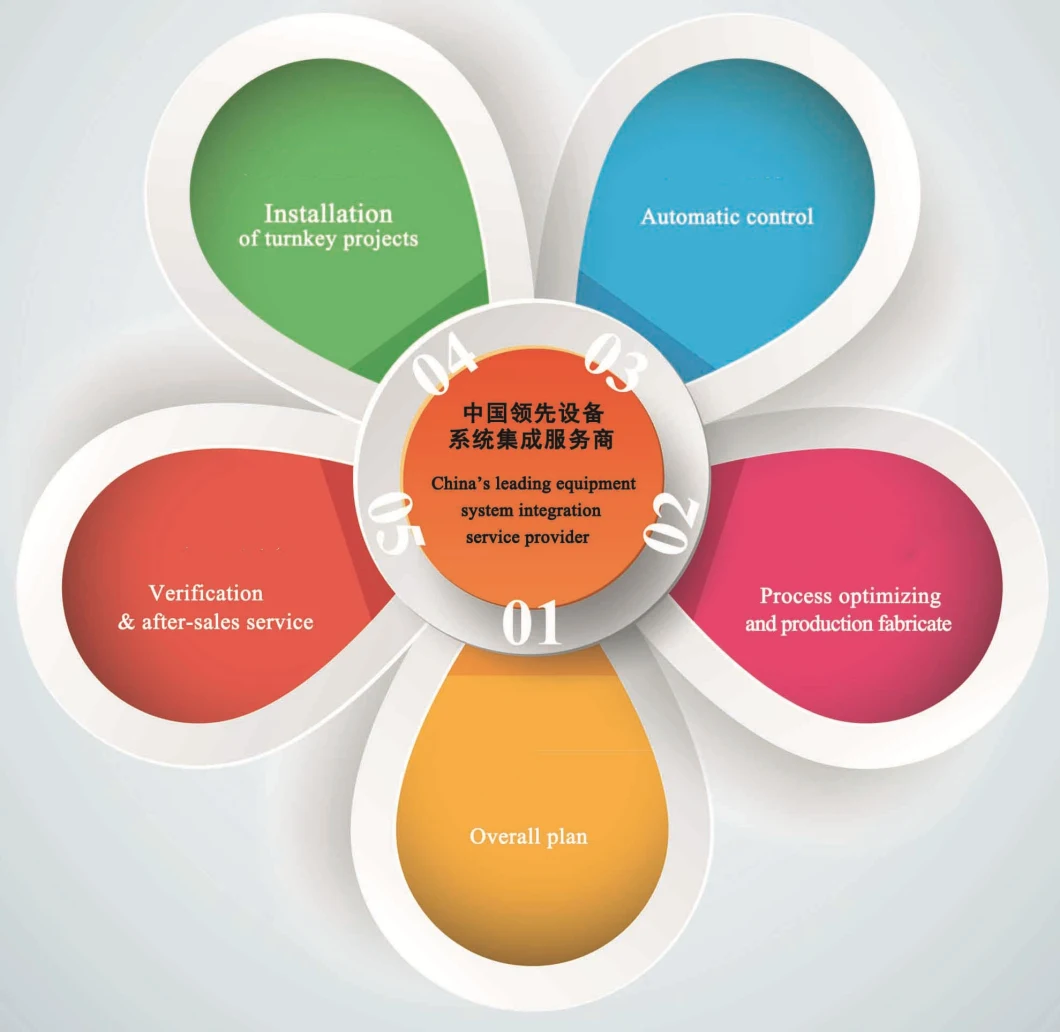 Certifications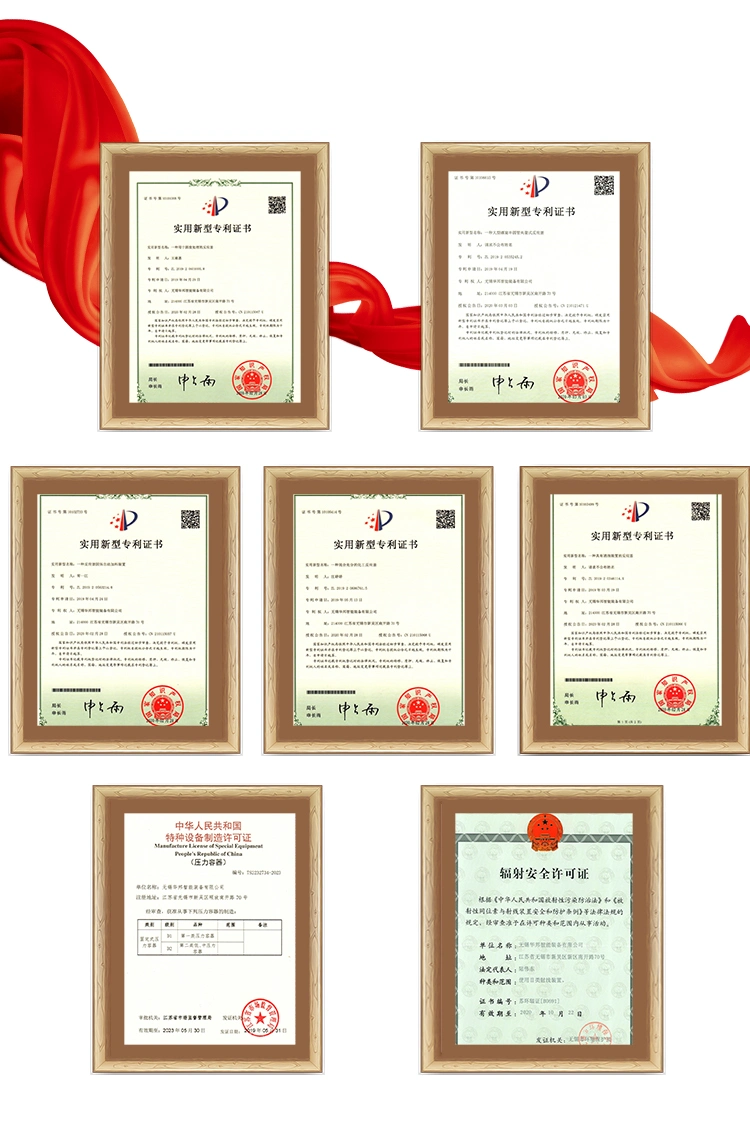 Packaging & Shipping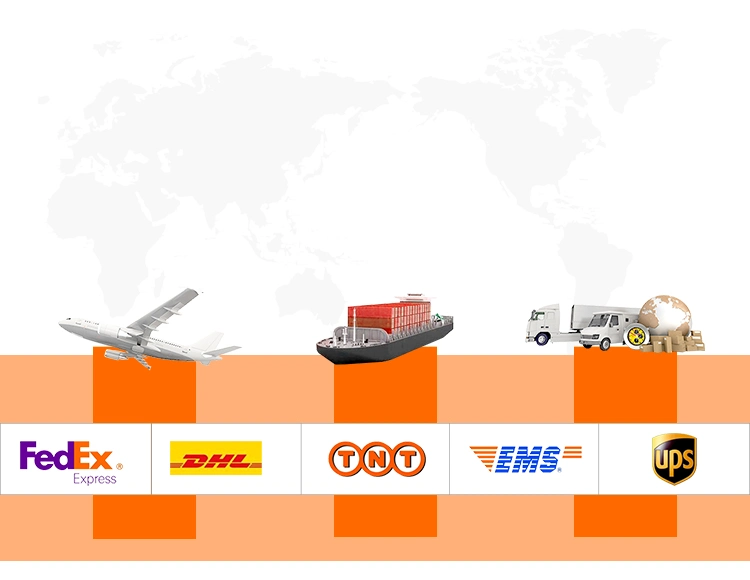 FAQ
Q1: Are you trading company or manufacturer ?
A1: We are manufacturer.

Q2: Do you have your own R&D team?
A2: Yes, we can customize products as your requirements.

Q3: Do you provide free samples ?
A3: No, We don't provide samples.

Q4: How about the quality?
A4: We have the best professional engineer and strict QA and QC system.

Q5: Can we be your distributor?
A5: We are looking for distributor and agent all over the world.

Q6: How's the package?
A6: Normally are wooden box, but also we can pack it according to your requirements.

Q7: How's the delivery time?
A7: It depends on the quantity you need, 1-25 days usuall