Cryogenic Liquid Nitrogen Oxygen Argon LPG ISO Tank Container




Product Description
LPG ISO Tank Container Specification:
1. Water Capacity: 20m3
2. Overall Dimension: 6058 mm X 2438 mm X 2591 mm
3. Maximum Loading Weight: 34000 kg
4. Tank Container Medium: LOX/LIN/LAr/LCO2/LNG/LC2H4
5. Insulaton Type: Multi-layer Super Vacuum Thermal Insulation
6. Warranty Time: 12months
7. Working Pressure: 1.6MPa
8. Test Pressure: 2.1MPa
9. Test Report: RT/Ultra/Impact/PT/HT/Helium Test/Painting Report
10. Certification Provided: BV/CCS/LR



Tank Container Introduction:


Tank container is built according to ISO Standard, making it suitable for different modes of transportation. Both hazardous and non-hazardous liquid gas can be transported in tank container.
Tank Container Design: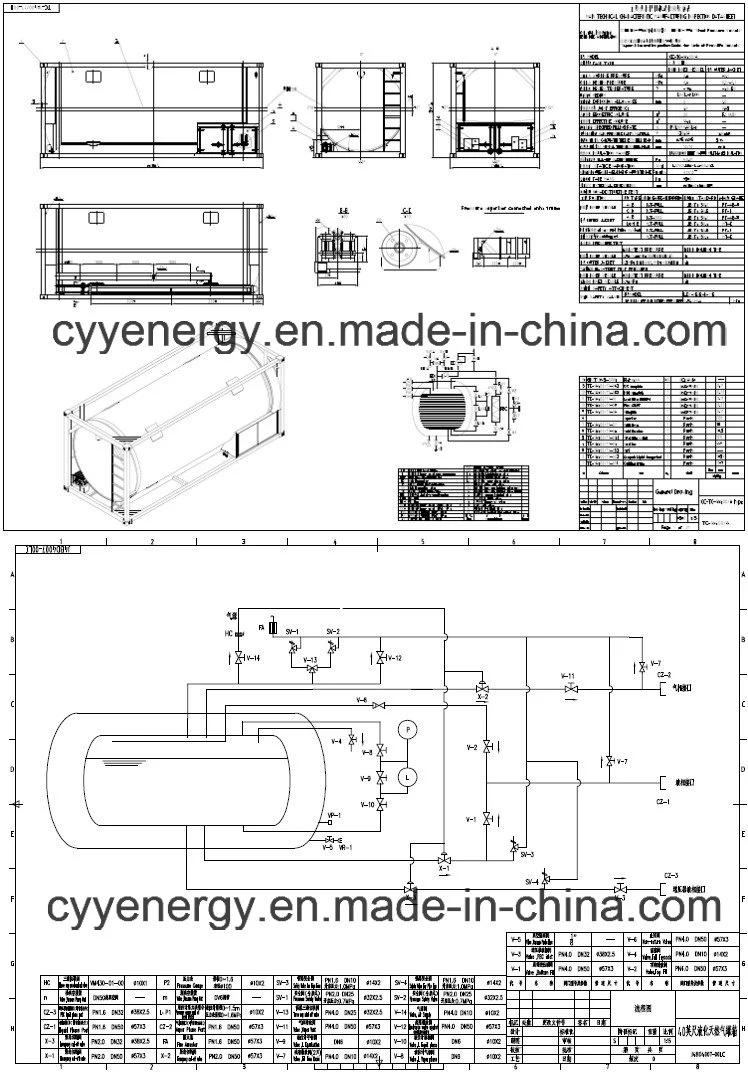 Tank Container Details: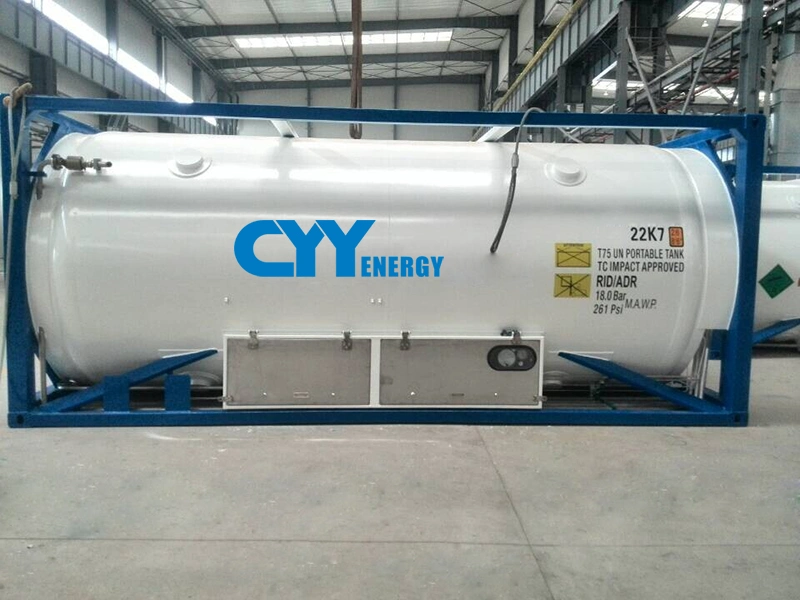 Tank Container Delivery: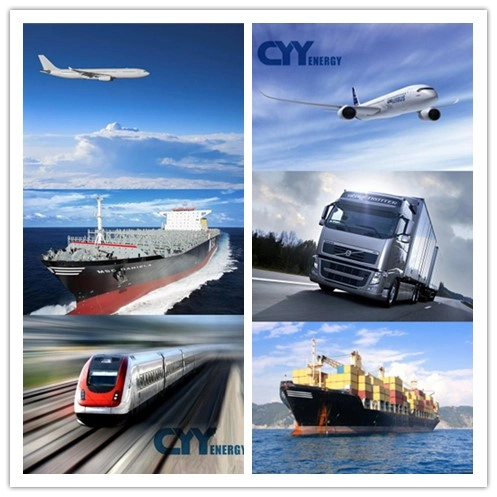 Company Information:
1.
CYY Energy is professional pump,cylinder, storage tank, air separation plant, LNG plant, cryogenic storage system and gas relevant equipments supplier. We provide the best service obsess over customer's demand. We believe our purpose is to create value for the customer. CYY Energy has advanced technical design ability, mature project management system, consummate and close-in after-sales service. Our production is widely used in steel, metallurgy, oil, chemical industry, machinery, environmental protection, electronic industry, medicine etc. So far, we have successfully delivered our equipments to all around the China, South-East Asia, Middle East, South America and Latin America. We have fostered a good company image all around the world.
2.

Main products : High pressure pump of L - CNG, LNG submerged pump, Gas bottle filling pump,centrifugal pump at low temperature, low temperature liquid carburetor complete (pry) system, etc. Series of products. Products all over the country, and exported to southeast Asia, the middle pressure, the Middle East, Latin America and Africa.
3.

With the inherited tenet of"Reconstruct National Industry Establish National Brand".We have been successively presenting new products based on the old ones and carried out quality management system.Until year 2014,we have twenty patent certificates authorized byatate intellectual Property Office.In 2011 ,obtained"Peoples Republic of Chain special equipment manufacturing license"issued by National Quality Supervision and inspection and Quarantine.
4. CYY production and management are carried out by ISO9000 Quality Management System strictly and keep a good quality.
5. There are various kinds of pumps for your choice and we can also design and manufacture any new type according to customers' requirement.
CYY Mission:
Supply the best Cryogenic Equipment and the relative services according to the customer's needs In the global market, which create famous brand for customers and keep the healthy development of the company and value added.
Service Positioning:
To challenge convention, meet market, perfect service and improve quality, CYY always places client supreme, and pursues service quality by implementing pre-sale service, during-sales service together with self-examination.
Welcome all clients to our company for visit!
Frequently Asked Questions:
Q1.What is the delivery time of this tank?
A1.The delivery of this gas cylinder is 30 days after the deposit received.
Q2.What payment terms do you usually use?
A2.We accept TT, 30% as deposit and 70% before delivery.
Q3.What certification do you provide for clients?
A3.We have ASME, CE, DOT,TUV and TPED Certification of our products.
LPG ISO Tank Container Specification

Model Number

T75

Tank Container Standard

ASME/GB150

Tank Container Capacity

20 M3

Working Pressure

1.6 MPa

Design Pressure

2.1 MPa

Tank Container Medium

LOX/LIN/LAr/LCO2/LNG/LC2H4

Insulation Type

Multi-layer Super Vacuum Thermal Insulation

Overall Dimension

6058 mm X 2438 mm X 2591 mm

Maximum Loading Weight

34000 kg

Test Report

RT/Ultra/Impact/PT/HT/Helium Test/Painting Report

Certification Provided

BV/CCS/LR

Delivery Time

90 Days After Deposit Received
LPG Tank Container Specification

Model Number

T75

Tank Container Standard

ASME/GB150

Tank Container Capacity

20 M3

Working Pressure

1.6 MPa

Design Pressure

2.1 MPa

Tank Container Medium

LOX/LIN/LAr/LCO2/LNG/LC2H4

Insulation Type

Multi-layer Super Vacuum Thermal Insulation

Overall Dimension

6058 mm X 2438 mm X 2591 mm

Maximum Loading Weight

34000 kg

Test Report

RT/Ultra/Impact/PT/HT/Helium Test/Painting Report

Certification Provided

BV/CCS/LR

Delivery Time

90 Days After Deposit Received