Product Description
Liquid Nitrogen Dewar Cylinder Specification:



Nominal Capacity:175L
Effective Capacity:164L
Max Filling Weight:120kgs/unit
Empty Weight:118kgs/unit
Norminal Working Pressure:1.37MPa
Opening Pressure of Safety Valve:1.59MPa
Burst Pressure of Rupture Disk:2.62MPa
Gas Cylinder Dimension:Dia505mmxL1530m
Surface Treatment:Polished
Base-support Structure:Foot Ring
Liquid Level Gauge:Float Rod



Liquid Nitrogen Dewar Cylinder Introduction:



Liquid cylinders are storage vessels that are specially designed and manufactured to accommodate the super cooled materials that are utilized in a wide variety of cryogenic applications. As these materials often exist in a gaseous state under normal atmospheric pressure and at room temperature, they are commonly referred to as 'liquefied gases' when pressure and temperature conditions have lowered them from the gaseous to the liquid state. Cryogenics itself is the study of the nature and uses of materials that have been cooled to temperatures far below those encountered in nature or in normal working conditions. Though it is a continuously expanding field of applied science, applications for such super cooled or cryogenic materials have already been developed in the aerospace, medical, manufacturing, and computing fields. It is precisely because the uses, and demand, for cryogenic materials have increased dramatically in recent history that SEFIC offers several cryogenic cylinders that can accommodate commonly utilized super cooled liquids and gases like liquid oxygen, argon, carbon dioxide, nitrogen, and nitrous oxide.



Liquid Nitrogen Dewar Cylinder Features:



Use imported high quality valves and instruments, so as to ensure excellent performance.
Use gas saving device and give priority to the use of overpressure gas in gas phase space.
Double safety valve provides a reliable guarantee for safe operation.
By using combined automatic pressure control system, the product can be conveniently operated
Company information:
1. Located in Zhejiang, CYY is one of professional suppliers of gas equipment such as gas cylinders, storage tanks and gas filling stations and affiliated equipment parts such as gas cylinder valves,steel pipes etc.
2. We have over ten years' experience in gas industry and have received a reputation in this field.
3. We have implemented strict complete quality and security control system, which ensures that each product can meet the quality and security requirement of our customers.
4. Our products have been exported to many countries such as U.S.A. and European countries and enjoy popularity all over the world.
5. We are dedicated to realizing the largest profit for both our clients and ourselves.
6. All clients are welcome to our company for visit!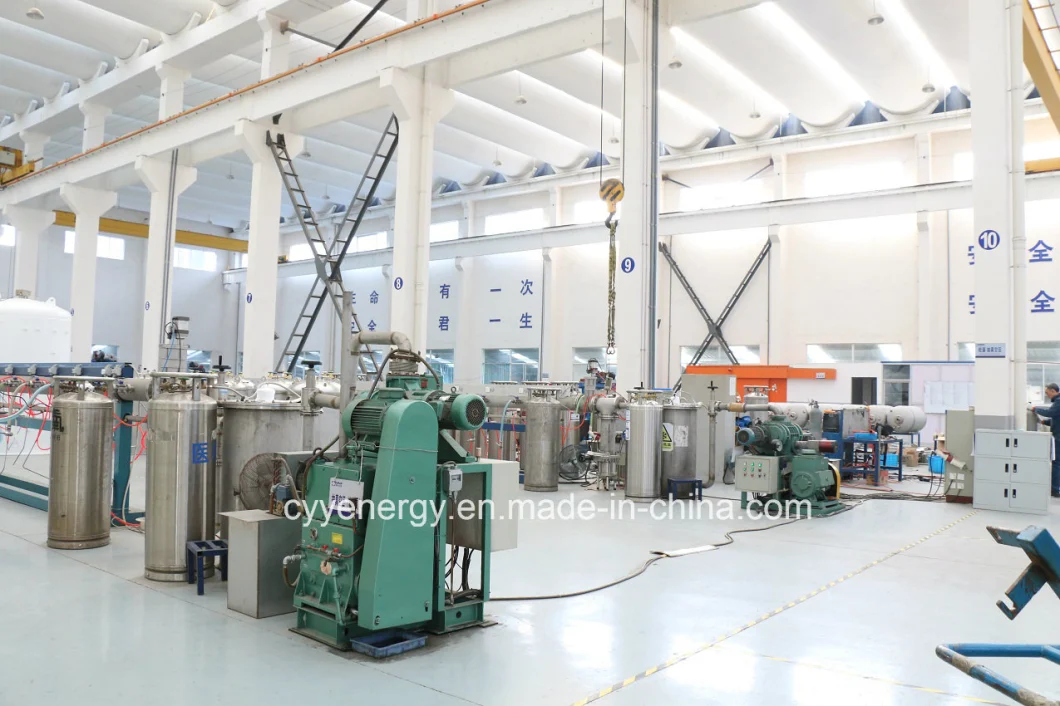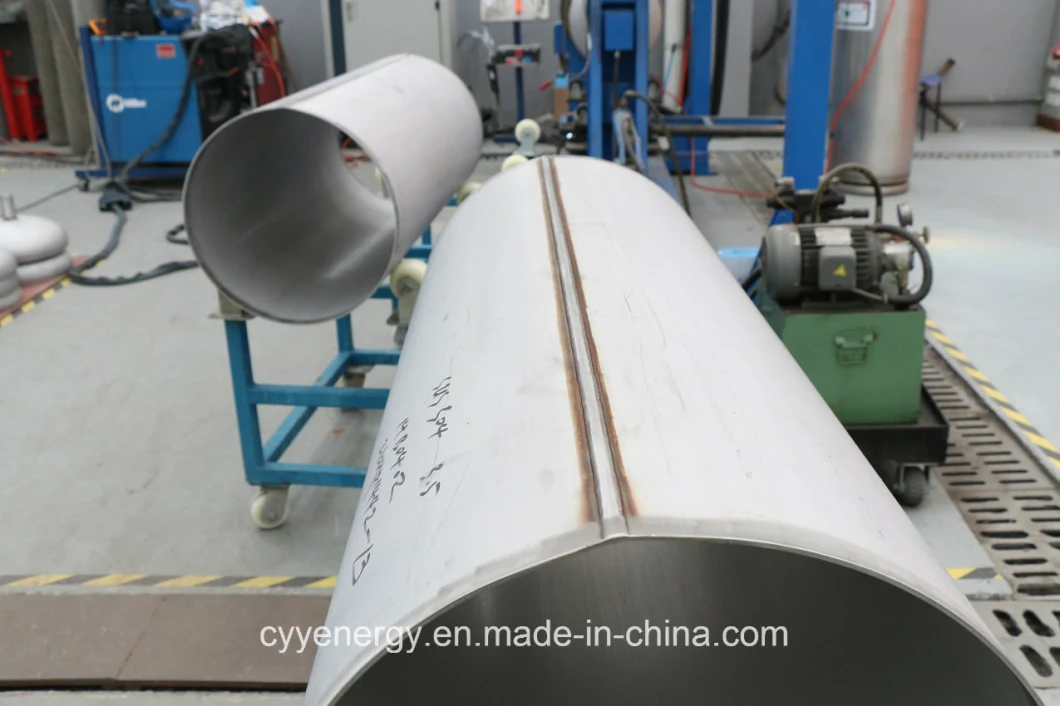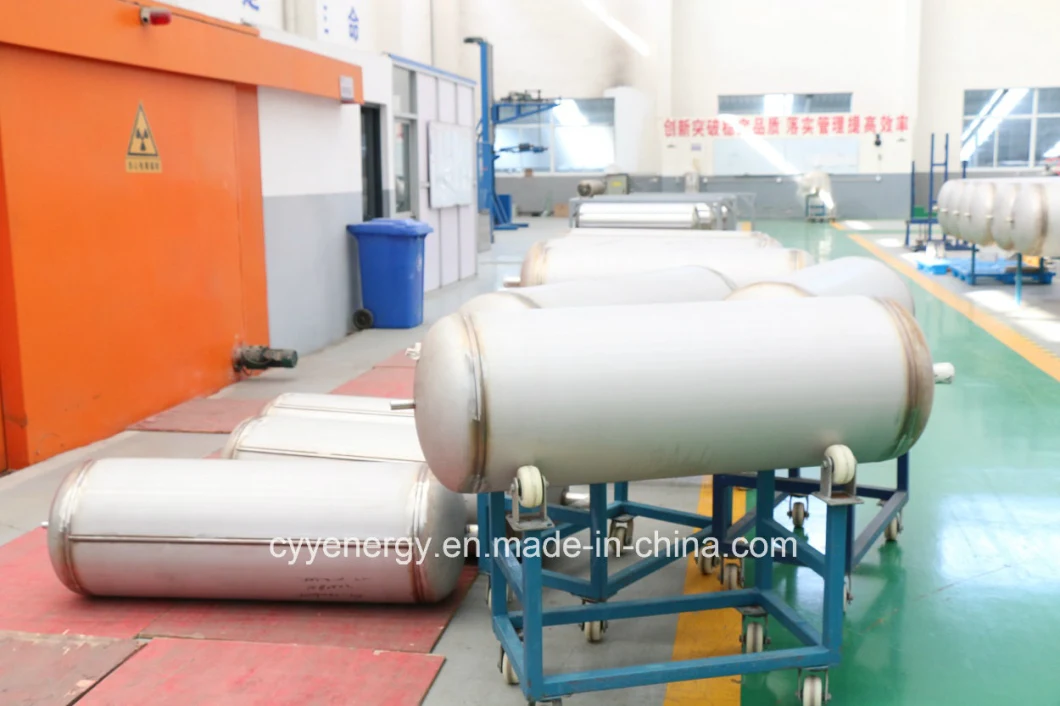 Frequently Asked Questions:
A. What is the capacity of this Gas cylinder?
Answer:1L-175L

B. What is the Gas Cylinder delivery time?
Answer:Within 60 Days once deposit paid and workshop drawings confirmed.

C. Do you have any protection for the head of the Gas cylinder?
Answer:Yes, each cylinder is equiped with a tulip cap which can make sure the safety of the product during the transportation.

Please feel free to contact us if you need further information. We are looking forward to your contact with us.

Kind regards!

Your sincerely