Hot Sales 500 liter electric heating sandwich pot mini steam jacketed kettle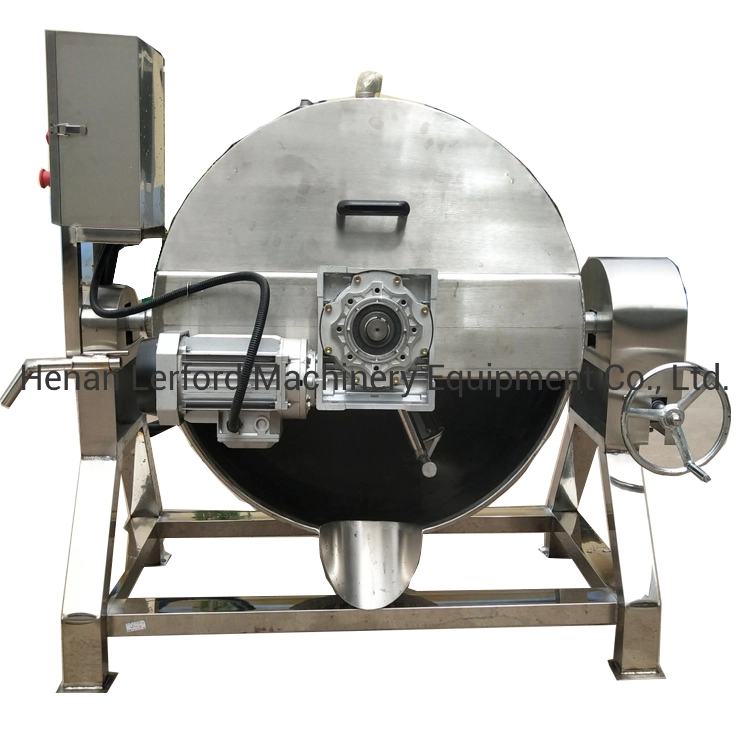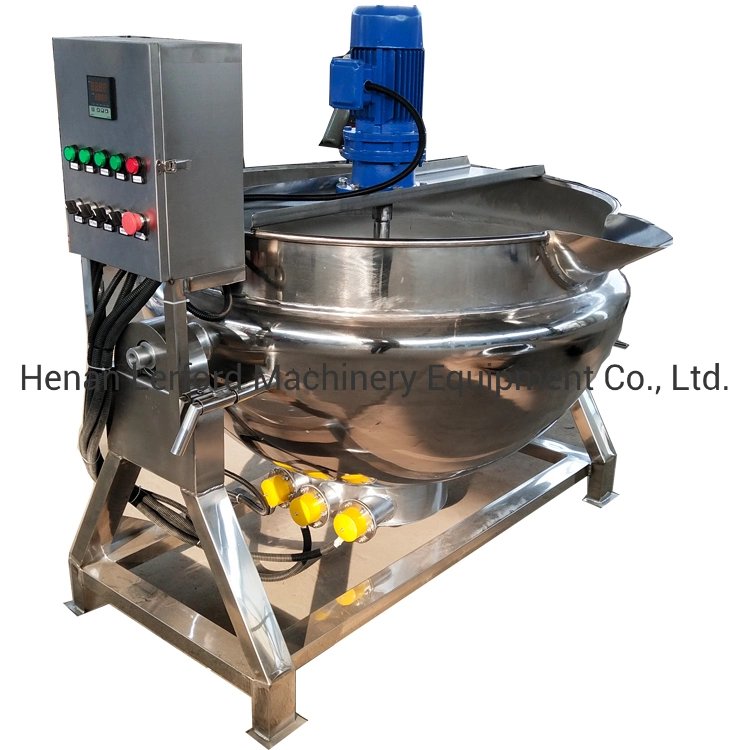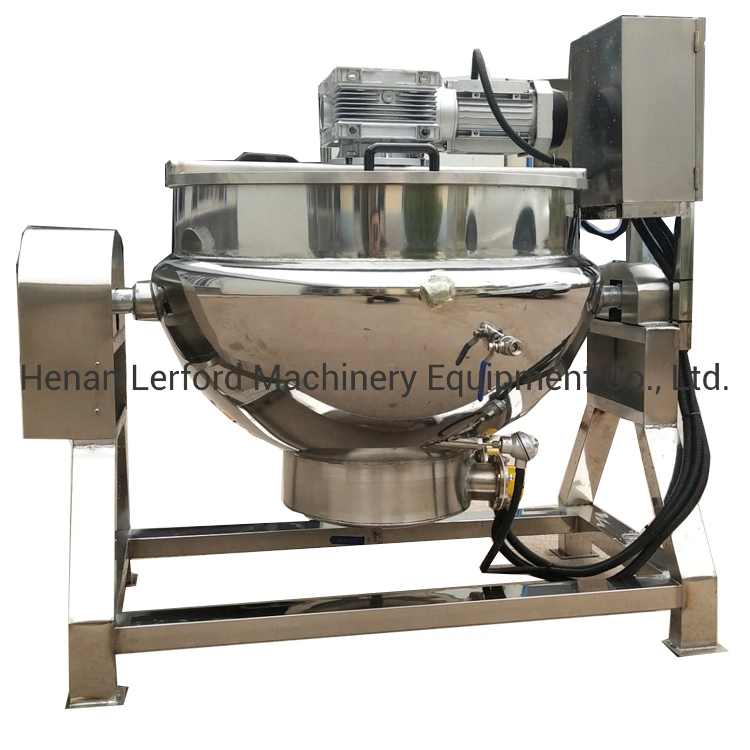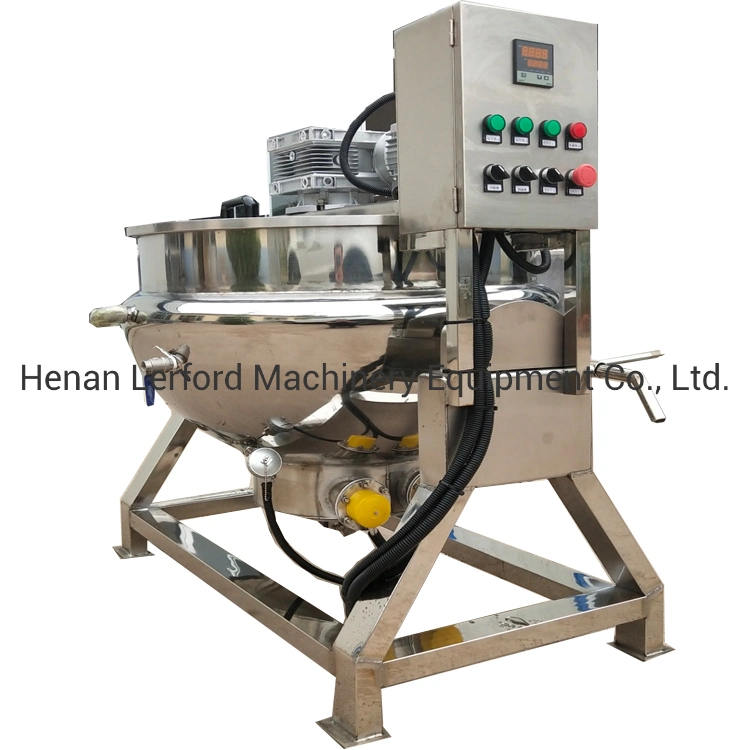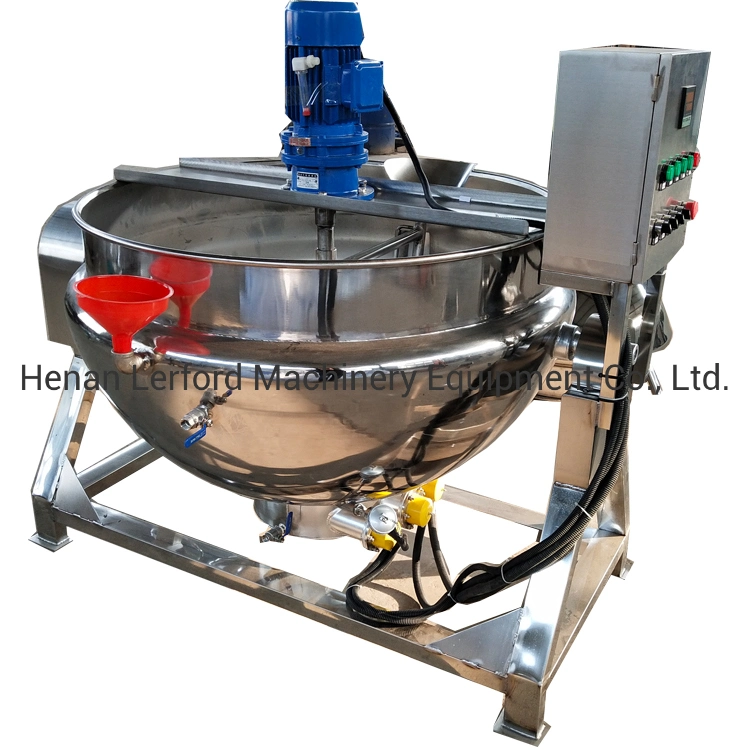 Application:
Widely used in confectionery, cakes, beverages, juices, jams, preserves, dairy and canned food processing and brewing, wine making, pharmaceutical and daily chemical industries, as materials melting, disinfection, heating, hot stamping, pre-cooking, preparation , Cooking, cooking and concentration. At the same time, it is also suitable for large-scale hotels, restaurants, hotels, guest houses, restaurants, industrial and mining enterprises, government forces, and canteens of colleges and universities. It is used for porridge, soup, dumplings, simmered vegetables and stews.



Introduction of Jacketed kettle mixer/melting machine/sugar cooking jacketed kettle

1.This machine is suitable for mixing, concentrating and decocting the material in pharmaceutical, foodstuff and chemical industry etc.
2.It is the best choose for sugar melting and jam making such as the matt jam and strawberry jam making, tomato sauce making and candy, medicine, dairy, alcohol, cake, beverage, sweetmeat.
3.This machine is composed of kettle ,backet ,worm wheel and worm etc.
4.The melting machine can revolve with 180 degree.
5.The machine is made of stainless steel SUS304 and 316L, which has perfect corrsion-proof performance, and is highly endurable according to GMP requirements.
6.Blender also can be added according customer requirements.
Product structure:
1. This equipment is a series of products, which are mainly composed of pot body, jacket, tipping, stirring and rack.
2. The pot body is welded by the inner and outer pot bodies. Both the inside and outside of the pot body are made of 06Cr19Ni10 stainless steel.
3. The tiltable pot part is composed of worm gear, worm, hand wheel and bearing seat.
4. The tiltable frame is composed of oil cup, bearing seat and bracket.
5. Can add outer insulation, cover, stirring, frequency conversion governor according to demand.
Installation and commissioning
1. When unpacking, check whether the products and accessories are consistent with the packing list. During the transportation, whether the products and parts are damaged. If there is any loss or damage, please contact the company to solve it in time.
2. The performance test has been performed before the product leaves the factory. The relative positions of all components have been installed and adjusted. Users generally only perform inspections and must not be disassembled at will, so as to avoid improper reinstallation and adjustment, which will affect the product performance.
3. This equipment does not need to be fixed, as long as it is placed on a flat concrete floor.
4. The power supply should meet the requirements of the stirring structure of the equipment, and the equipment casing must be well grounded to avoid leakage accidents.
5. During installation, care should be taken to ensure that the oil inlet pipeline is unobstructed, and there must be no obstruction.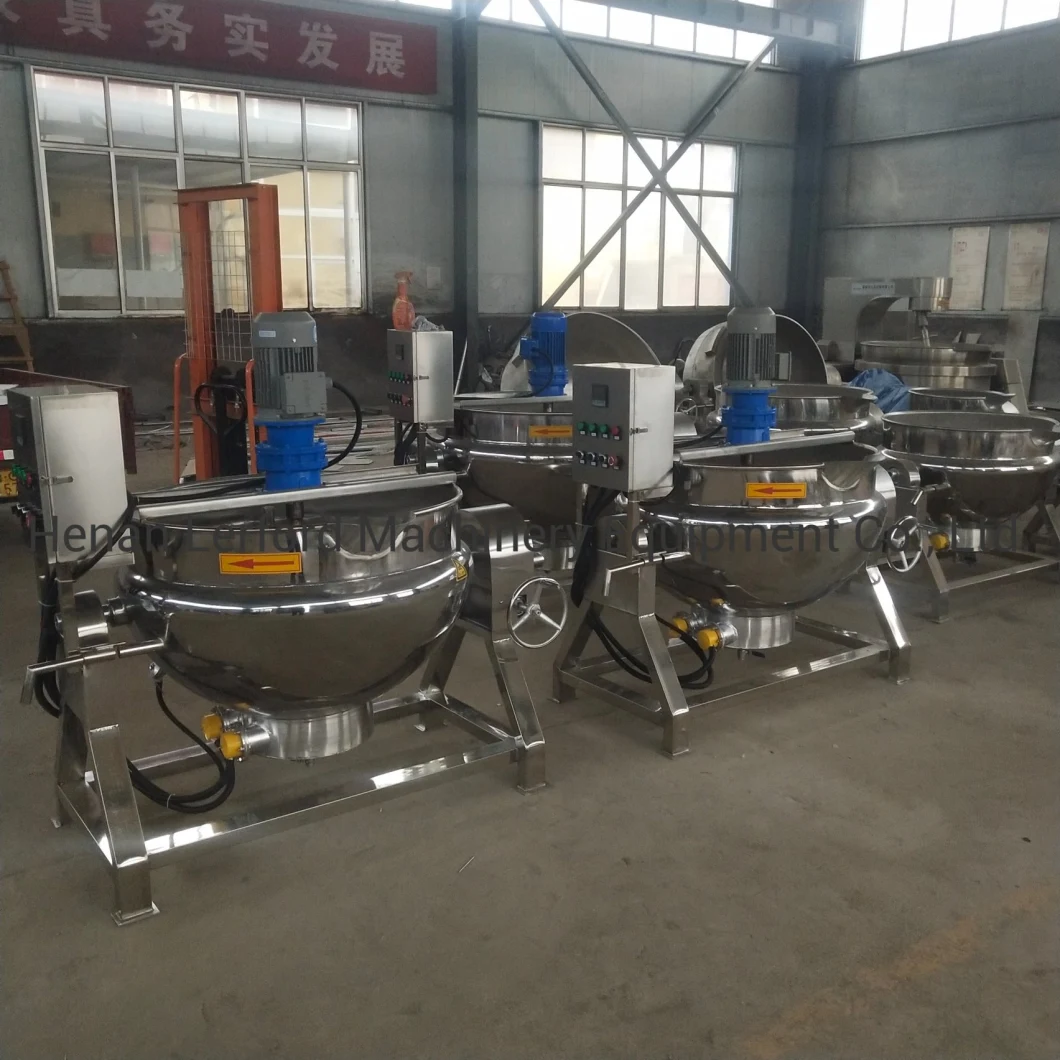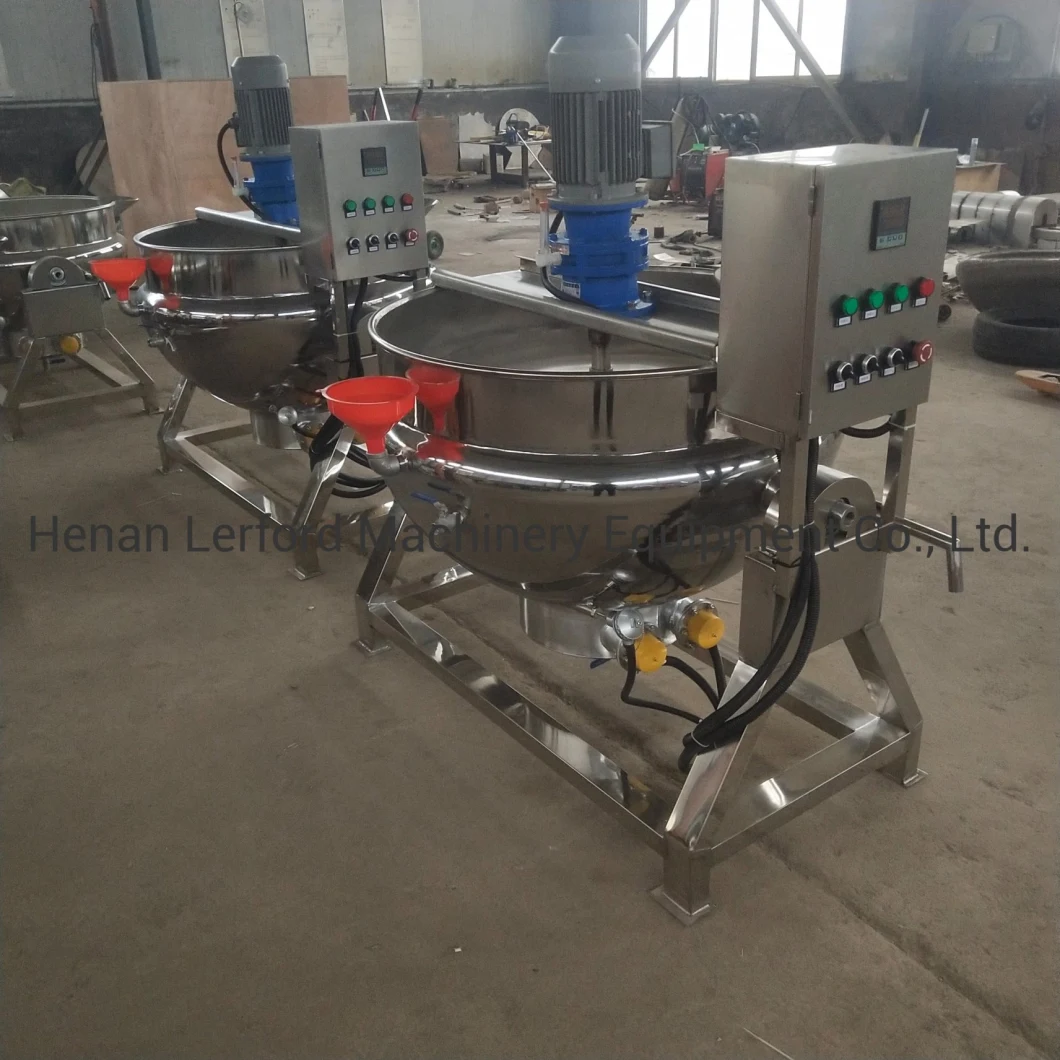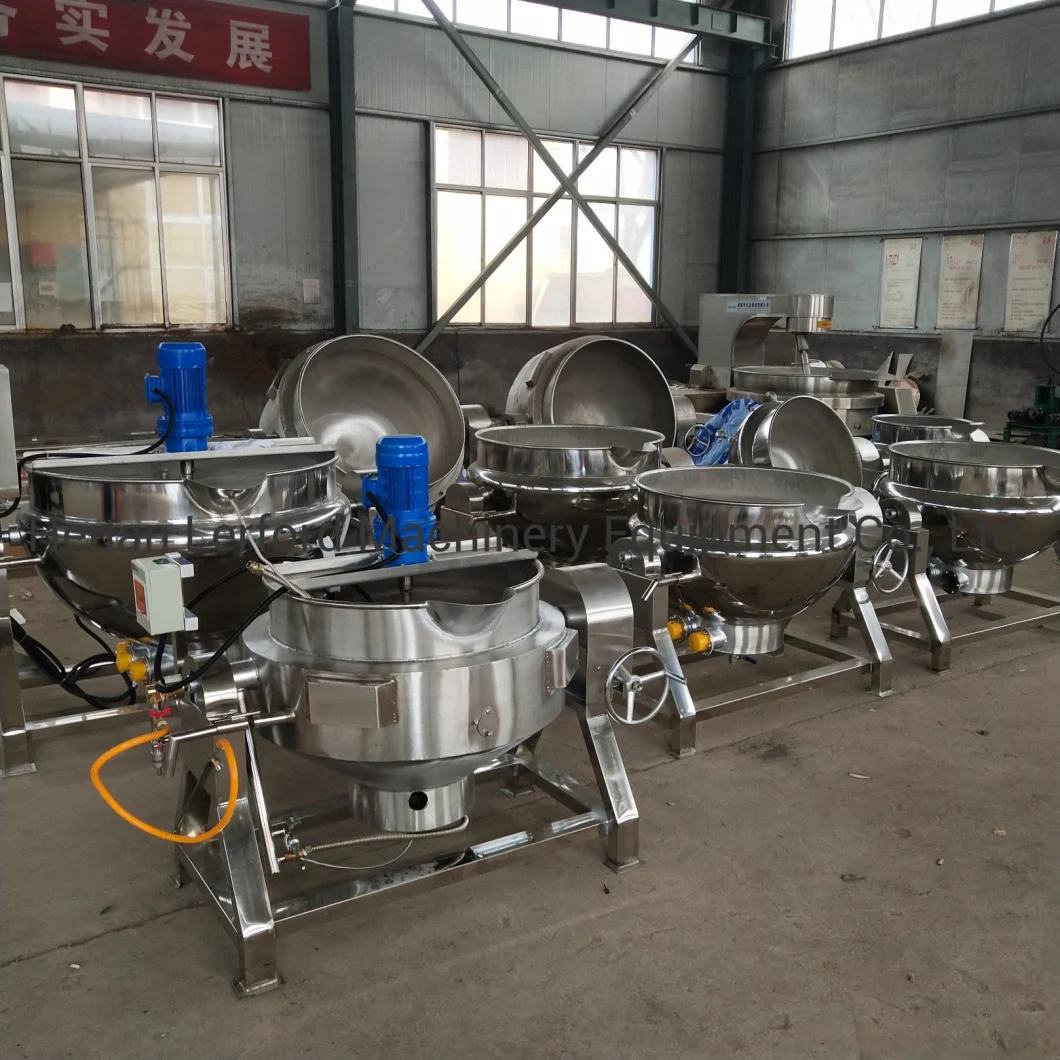 Technical information:
| | | | | | | |
| --- | --- | --- | --- | --- | --- | --- |
| Model | Power(KW) | Heat transfer area() | Inner diameter(mm) | Size(mm) | Mixer power(KW) | Weight(kg) |
| 50L | 9 | 0.39 | 600 | 1200*900*850 | 0.75 | 80 |
| 100L | 9-12 | 0.77 | 700 | 1300*1000*870 | 0.75 | 106 |
| 200L | 18-24 | 1.29 | 800 | 1400*1000*950 | 1.5 | 121 |
| 300L | 24 | 1.34 | 900 | 1480*1200*960 | 1.5 | 139 |
| 400L | 24 | 1.98 | 1000 | 1600*1200*1050 | 1.5 | 193 |
| 500L | 36 | 2.30 | 1100 | 1700*1300*1100 | 2.2 | 251 |
| 600L | 36 | 2.70 | 1200 | 1800*1400*1150 | 2.2 | 274 |