Hydraulic Rubber Hose SAE100 R3 Quality Fiber Braided Hydraulic Hose Fiber Braid Water Hose
Inner Tube: seamless oil resistant synthetic rubber




Reinforcement: 2 high tensile synthetic fiber braids




Outer tube: black, oil, weather and abrasion resistant synthetic rubber




Safety Factor: 4:1




Temperature range: -40C (-40F) ~ +100C (+212F)


Application: medium pressure hydraulic line, fuel oil, antifreeze solutions,water and air
Executive Standard: SAE J517 TYPE SAE 100R3
Size
SAE
ID
OD
Working Pressure
Test Pressure
Min Burst Pressure
Min Bend Radius
Weight
mm
inch
Dash
Min
Max
Min
Max
Mpa
Psi
Mpa
Psi
Mpa
Psi
inch
mm
kg/m
5
3/16
-3
4.5
5.4
11.9
13.5
10.5
1520
21
3050
42
6090
2.95
75
0.16
6.3
1/4
-4
6.1
7.0
13.5
15.1
8.7
1260
17.5
2540
35
5075
2.95
75
0.18
8
5/16
-5
7.6
8.5
16.7
18.3
8.4
1220
16.8
2440
33.5
4860
3.94
100
0.27
10
3/8
-6
9.2
10.1
18.3
19.8
7.8
1130
15.7
2280
31.5
4570
3.94
100
0.31
12.5
1/2
-8
12.4
13.5
23.0
24.6
7.0
1015
14
2030
28
4060
4.92
125
0.45
16
5/8
-10
15.6
16.7
26.2
27.8
6.1
885
12.2
1770
24.5
3550
5.51
140
0.53
19
3/4
-12
18.7
19.8
31.0
32.5
5.2
750
10.5
1520
21
3045
5.91
150
0.72
25
1
-16
25.1
26.2
36.9
39.3
3.9
570
7.8
1130
15.7
2280
8.07
205
0.90
31.5
1 1/4
-20
31.4
32.9
42.9
46.0
2.6
380
5.2
750
10.5
1520
9.84
250
1.07
Pictures of R3 One Textile Braid Hydraulic Hose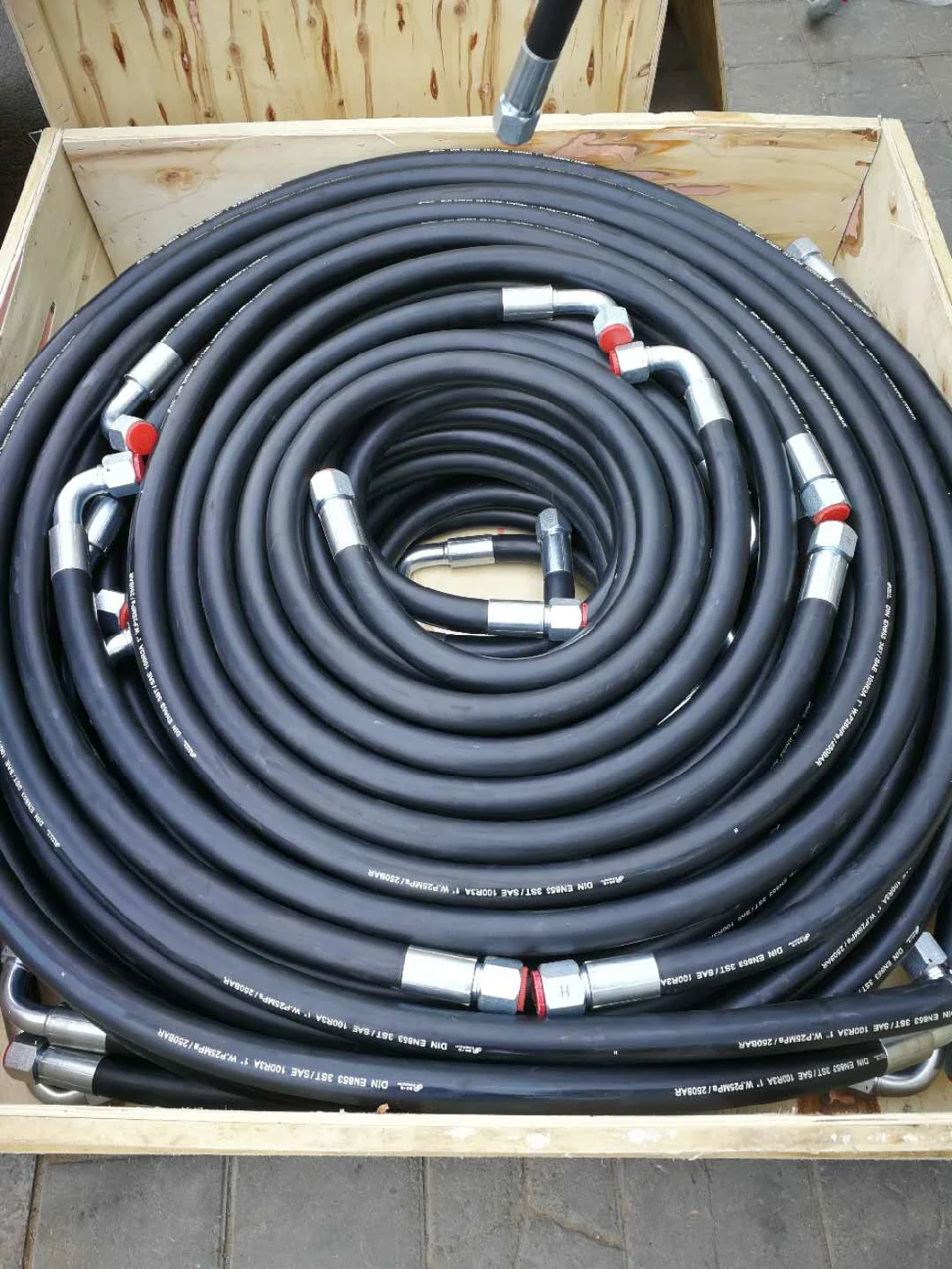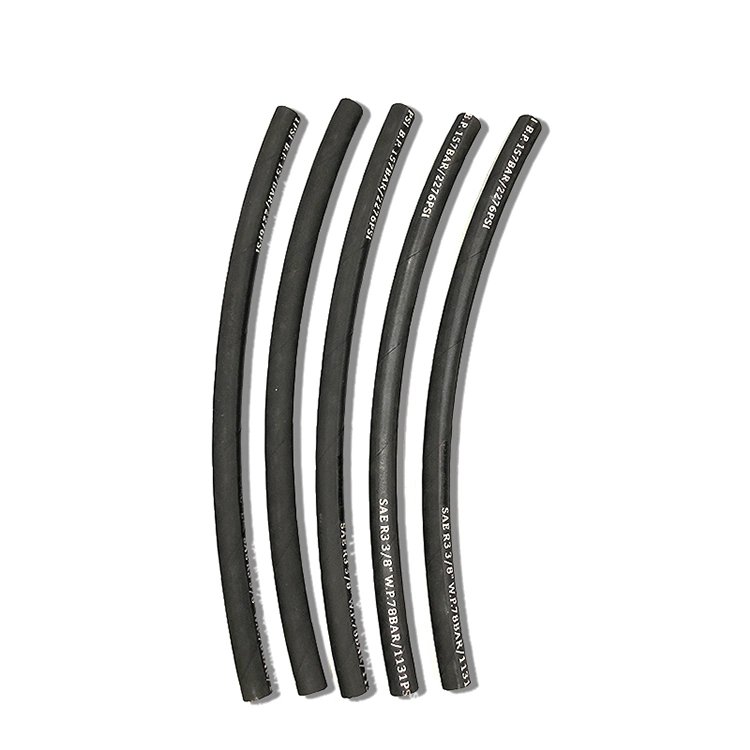 The pictures of package: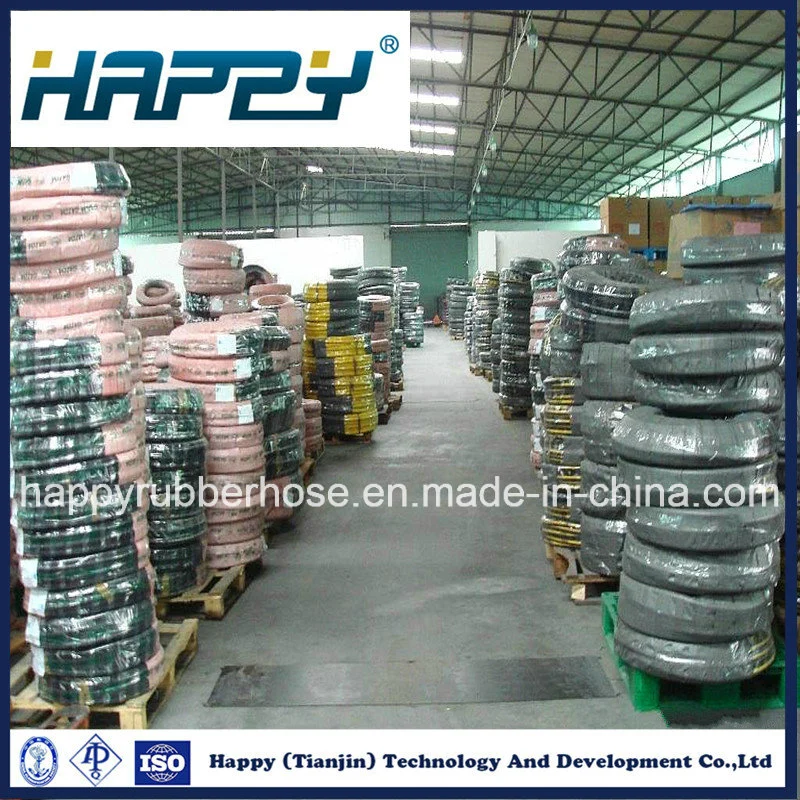 The pictures of our factory: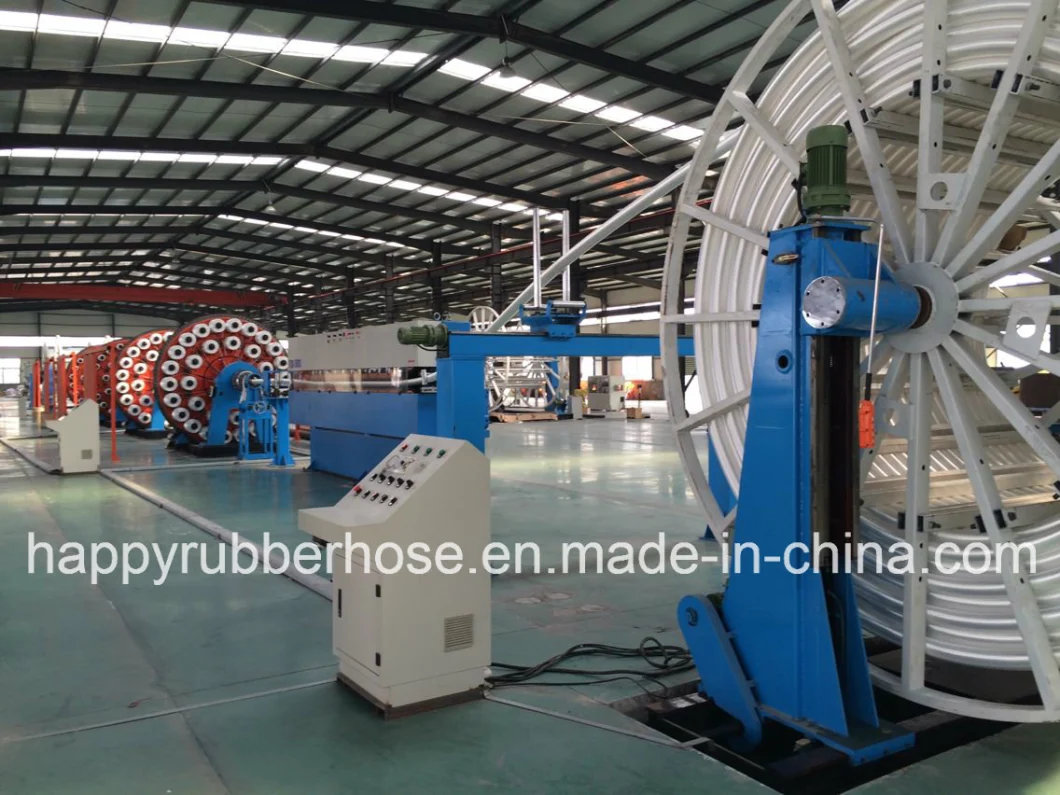 Our Main Product:
1. Hydraulic Hose
SAE 100R1AT/EN853 1SN
SAE 100R2AT/EN853 2SN
SAE 100R3
SAE 100R4
SAE 100R5
SAE 100R7/R8
SAE 100R9R
SAE 100R12/4SH/4SP
SAE 100R14/Teflon hose
SAE 100R13/R15
SAE 100R16
SAE 100R17
EN857 1SC
EN857 2SC
EN854 1TE
EN854 2TE
EN854 3TE
2. Oil/Water Delivery Rubber hose
3. Oil/Water Suction and Discharge hose
4. High Temperature Steam Hose
5. Welding hose (Oxygen/Acetylene hose)
6. Twin hose (Oxygen/Acetylene hose)
7. LPG hose
8. Air/Water Hose
Our Services
We can offer OEM Services.
We can provide FREE SAMPLE for our customers.
We can crimp hose assembly for our customers.
We welcome clients to visit our factory leading to better understanding of our production.
FAQ's
Q1. Do you produce smooth or cloth wrapped cover?
A. Both, we can produce both cover, which depends on customer's request.
Q2. Do you produce embossed marking?
A. Yes, we do provide embossed and printing markings with different color.
Q3. Can you produce product with my own brand?
A. Yes, we have been offering OEM services for more than 13 years.
Q4. Does your product have different color hose?
A. Yes, we currently provide black, grey, red, blue and yellow.
Q5. How long does my order take to be delivered?
A. It usually takes 5 to 30 days, which generally depends on the quantity of your order and our storage.
Our
principle:
Excellent quality.
Fast delivery.
Integrity service.
For any inquiries,please contact us directly !