Product Description
Tank Container Specification:
1. Water Capacity: 20m3
2. Overall Dimension: 6058 mm X 2438 mm X 2591 mm
3. Maximum Loading Weight: 34000 kg
4. Tank Container Medium: LOX/LIN/LAr/LCO2/LNG/LC2H4
5. Insulaton Type: Multi-layer Super Vacuum Thermal Insulation
6. Warranty Time: 12months
7. Working Pressure: 1.6MPa
8. Test Pressure: 2.1MPa
9. Test Report: RT/Ultra/Impact/PT/HT/Helium Test/Painting Report
10. Certification Provided: BV/CCS/LR
Tank Container Introduction:
A tank container is built to the ISO Standard, making it suitable for different modes of transportation. Both hazardous and non-hazardous products can be transported in the tank container.
Tank Container Design: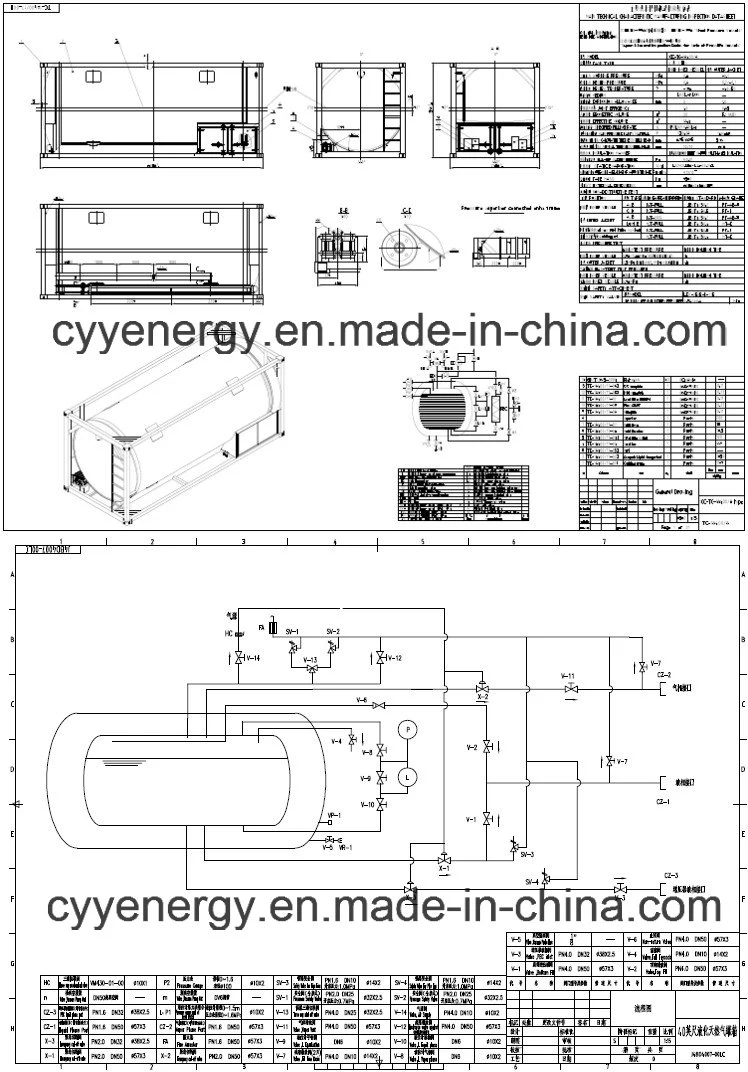 Tank Container Details: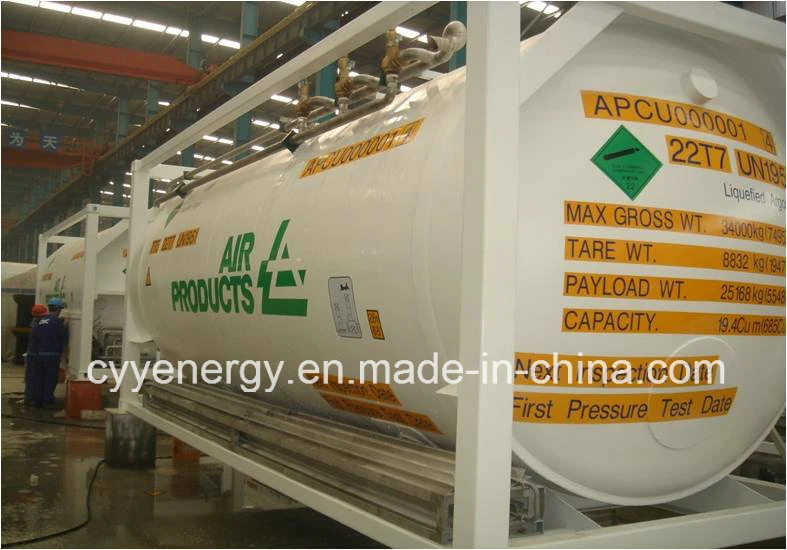 Tank Container Delivery: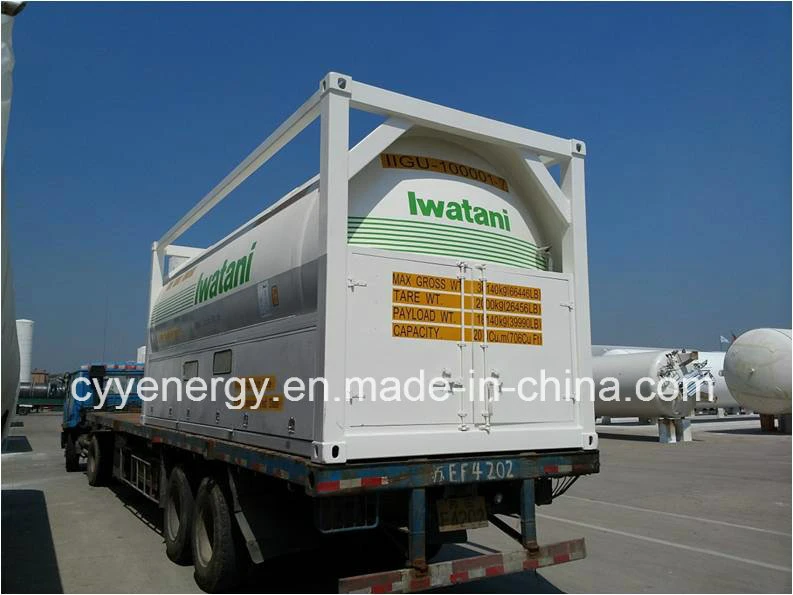 Company Information
Creative and Trustworthy Company:


Located in Zhejiang, CYY is one of professional suppliers of gas equipment such as gas cylinders, storage tanks and gas filling stations and affiliated equipment parts such as gas cylinder valves etc. We have 10 years' experience in gas industry and have received a good reputation in this field. Our products have been exported to many countries such as U.S.A. and European countries and enjoy popularity all over the world.
Quality and Security System:
We have implemented strict complete quality and secutiry control system, which ensures that each product can meet the quality and security requirement of our customers. We have been adopting the advanced science and technology to produce gas culinders and affiliated equipment since our company is established. In addition, all of our products have been strictly inspected before shipment.
We Are Reliable Partners!
We are dedicated to realizing the largest profit for both our clients and ourselves. We have been making great effort to achieve this win-win project and sincerely hope we will have long-term partnership in the soon future!
Welcome all clients to our compy for visit!
Our Features:
A. Service and Quality:
We aim at providing top quality products and best service for our clients.

B. Fair and Reasonable Price:
We never stop trying to find new ways to reduce the production cost so that we can offer our comsters a competitive price.

C. Quick Delivery Time:
We are dedicated to working very hard to make sure each transportation can be safe and punctual.

D. Our Brand Construction:
We think that every detail thing can make success. We are trying to make our brand well-known all over the world. We are a comprehensive and highly efficient international trade company. Based on our best service, we have established a perfect distrubuting and purchasing network around the world.
Tank Container Specification

Model Number

T75

Tank Container Standard

ASME/GB150

Tank Container Capacity

20 M3

Working Pressure

1.6 MPa

Design Pressure

2.1 MPa

Tank Container Medium

LOX/LIN/LAr/LCO2/LNG/LC2H4

Insulation Type

Multi-layer Super Vacuum Thermal Insulation

Overall Dimension

6058 mm X 2438 mm X 2591 mm

Maximum Loading Weight

34000 kg

Test Report

RT/Ultra/Impact/PT/HT/Helium Test/Painting Report

Certification Provided

BV/CCS/LR

Delivery Time

90 Days After Deposit Received