Production Introduction:
The pressure swing adsorption oxygen generator uses zeolite molecular sieve as the adsorbent.Under a certain pressure, the adsorption capacity of zeolite molecular sieve for nitrogen in the air is much greater than oxygen,therefore, the opening and closing of the pneumatic valve can be controlled through programmable.The two towers A and B can be cycled alternately, followed by pressure adsorption and decompression desorption to complete the separation of oxygen and nitrogen to obtain oxygen with the required purity.
Technical Parameter:
Oxygen production

10Nm3/h,20Nm3/h, 30Nm3/h,50Nm3/h,60Nm3/h,80Nm3/h,100Nm3/h,etc

Oxygen purity

≥93%±3%

Inlet pressure

≥0.6mpa

Oxygen outlet pressure

0.4MPa (58Psi)

Dust particle size

≤0.01um

Carbon molecular sieve has a service life of more than 5-8 years.

Weight

2200KG

Size

2400*1400*2600mm
1. The start-up speed is fast, and qualified oxygen can be provided within 15-40 minutes;
2. The equipment is fully automatic, and the whole process can be unattended;
3. Efficient molecular sieve packing, tighter, more solid, and longer service life;
4. The pressure, purity and flow are stable and adjustable to meet the different needs of customers;
5. Reasonable structure, advanced process, safety and stability, low energy consumption;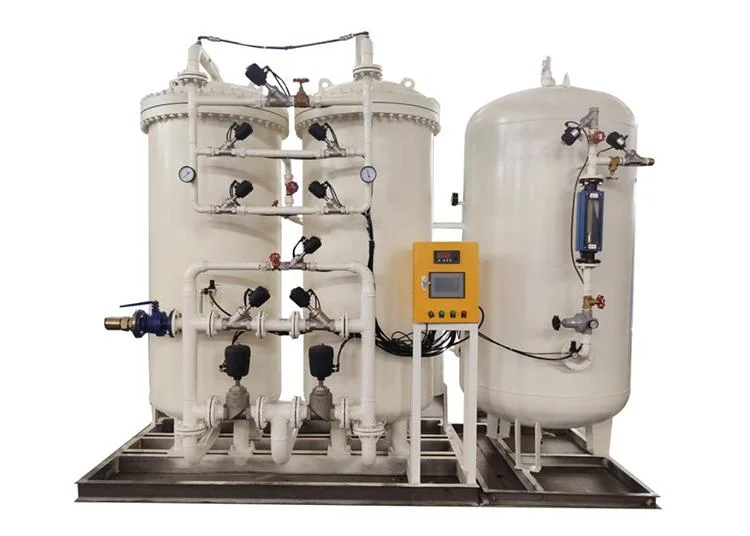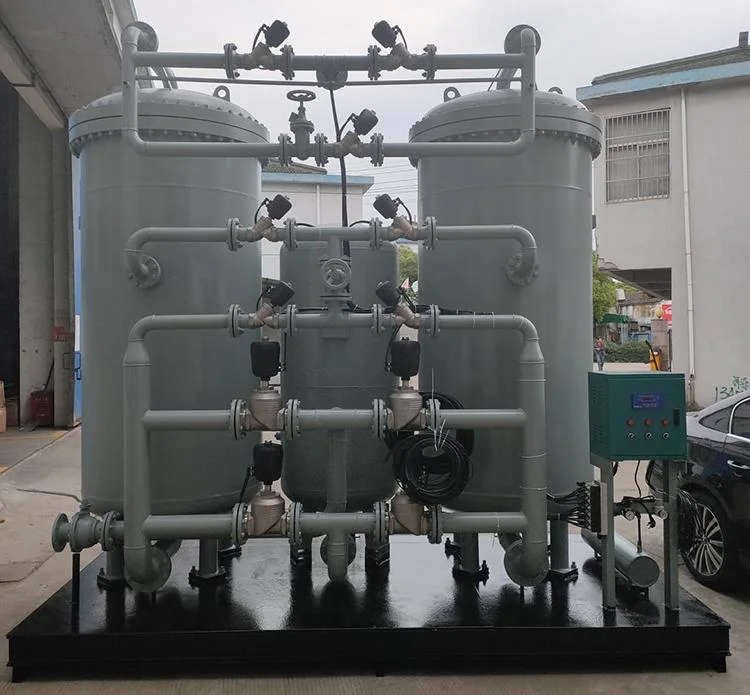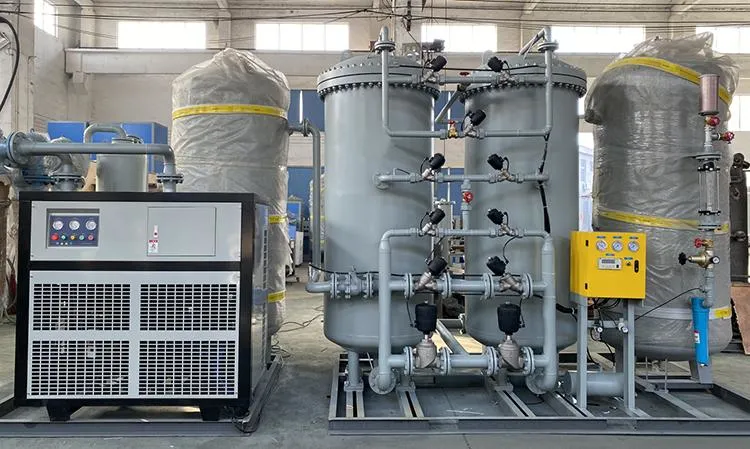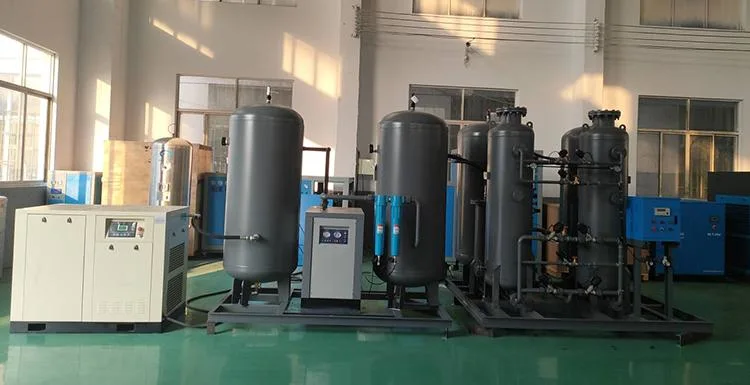 Packaging&Shipping
1. Packaging:
Packed by standard import & export wooden cases or carton boxes.
2. Shipping:
By logistics; by automobile; by train; by shipping; by air etc