CNBM brand seamless steel gas cylinders are manufactured with the most advanced technology, machinery and equipment in the world. Our steel gas cylinder are mainly produced conformity with Standard ISO9809-1/3,EN1964-1/3,DOT-3AA UN ISO9809-1,the major raw material is high-quality steel alloy material,such as the 37Mn,30CrMo,34CrMo4.The steel gas cylinder can be widely used in many fields, such as industry, medical equipment, fire-fighting and scientific research.They can use for storage and transport of permanent gases and high pressure liquefied gases, such as Oxygen, Carbon Dioxide, Argon, Nitrogen, Helium, Carbon Monoxide, SF6,N2O, Air and so on.

In CNBM group,we have three gas cylinder plants,have 10 working lines to make 5000pcs per day for all type gas cylinder.In the production line,we have advanced heat treatment machine,internal and exterial polishing machine to make our gas cylinder can be storage high purity gas cylinder with 99.999% oxygen gas, helium gas, N2O gas and argon gas. Except that,our cylinder can be use for Medical application after the internal polishing.100% Hydrostatic prssure test and leakage test to keep the quality are excellent. Advanced automatic spraying working line make the spraying process in top quality,the finish cylinder have no any shrinkage and distoration.

Our exported seamless steel gas cylinder have past the PED,TPED,TPED,DOT-3AA UN-ISO9809-1 and Brazilian TNMETRO and Korean KBS6210 approved.The fire fighting gas cylinder had got the CCS,BV,LR,DNV.GL,ABS,KBS Classification Society approved,therefore they can use for marine fire fighting application.


UN ISO9809-1 Approved Cylinder date sheet
Type

OD(mm)

Capacity(L)

Height (mm)

Weight (Kgs)

W.P
(Mpa)
T.P
(Mpa)

Material

Wall Thickness (mm)

UN-178-(10-20)-154A

178

10

540

13.2

15.4

23.1

30CrMo

≥3.6

15.7

810

19.6

20

1020

24.7

UN-178-(7.8-26)-174A

178

7.8

476

10.5

17.4

261.1

30CrMo

≥4.0

21.6

1317

23.0

26

1858

27.0

UN-229-(22-55)-300A

229

22

725

36.0

30

45

34CrMo4

≥6.95

45

1370

64.0

55

1650

75.5

UN-232-(22-70)-174A

232

22

696

27.5

17.4

26.1

37Mn

≥5.3

47

1340

49.0

70

1955

69.5

UN-232-(22-70)-200A

232

22

696

27.5

20

30

34CrMo4

≥5.3

50

1340

52.0

70

1955

69.5

UN-267-(35-90)-174A

267

35

810

41.0

17.4

26.4

37Mn

≥5.9

68

1460

69.0

90

1895

88.0

UN-279-(40-100)-167A

279

40

845

47.0

16.7

25

37Mn

≥5.8

82.5

1620

83.5

100

1935

98.0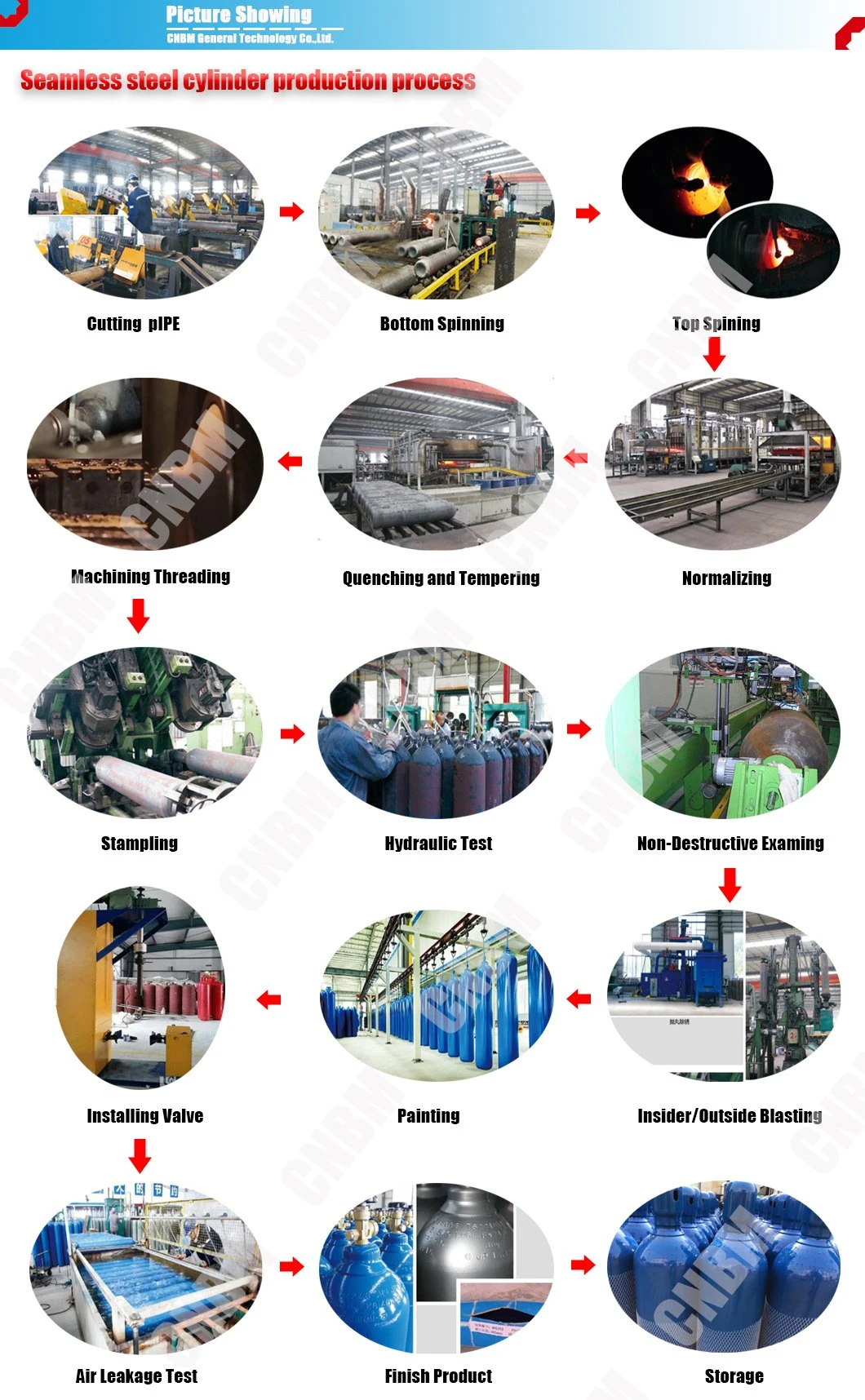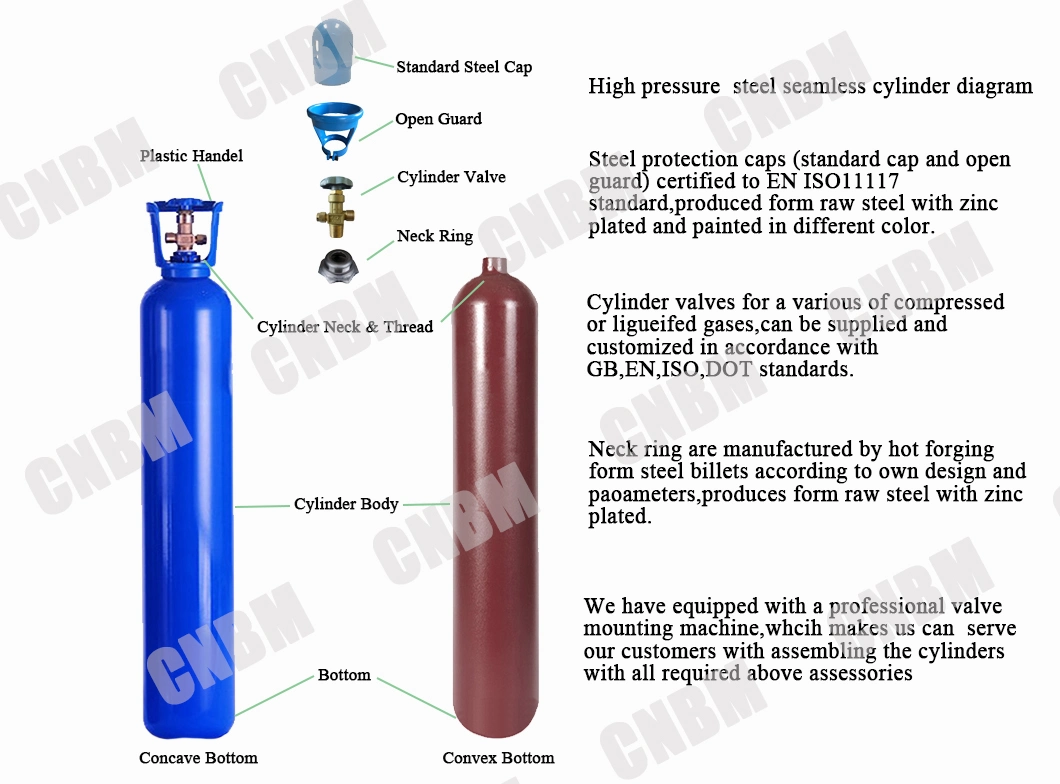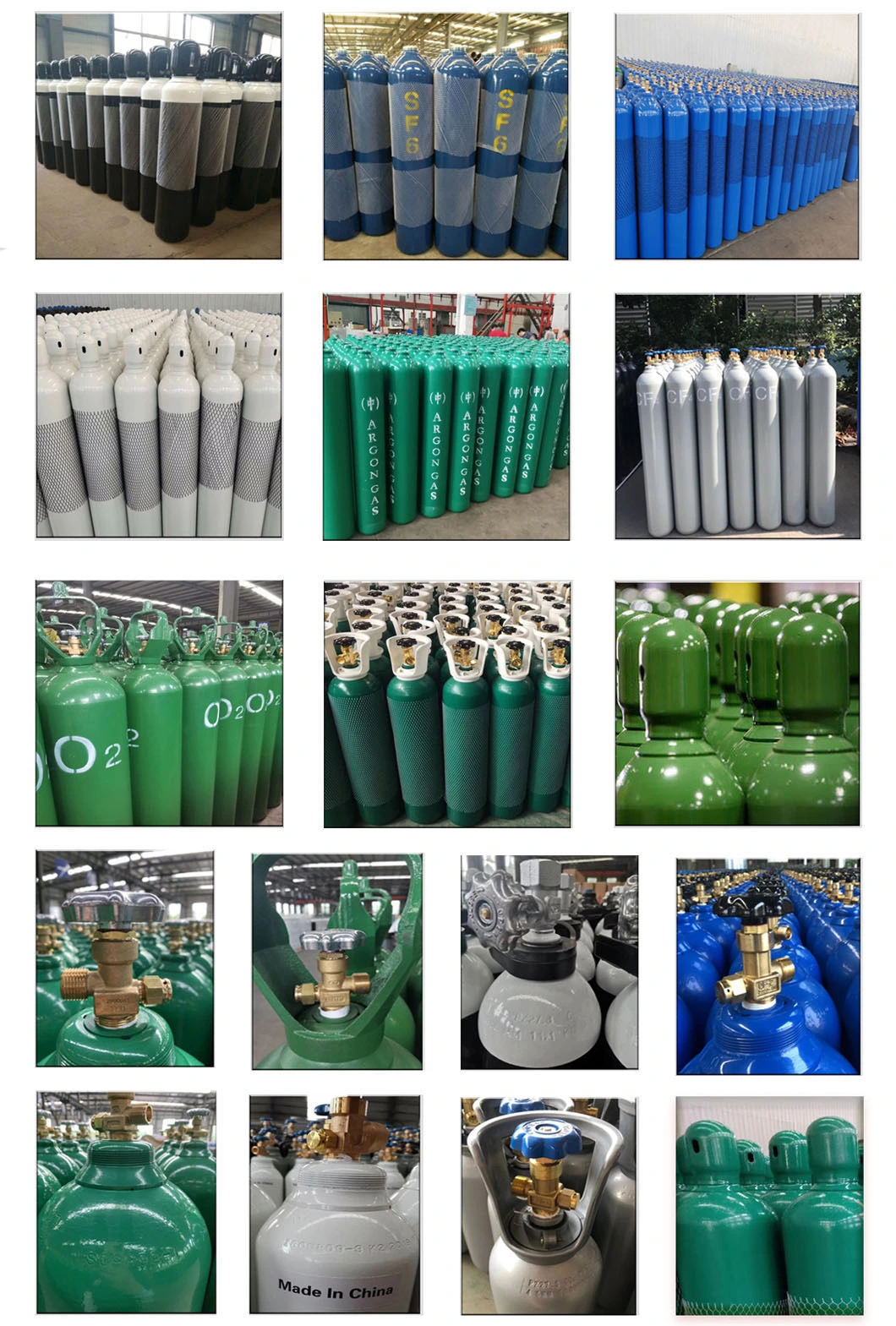 Certificate:
For CNBM brand seamless steel gas cylinder,had got the follow approved as below list:
Europen Standard Cylinder (PED)-EN1964-1&ISO9809-1
Europen Standard Cylinder (TPED)-EN1964-1&ISO9809-1
Europen Standard Cylinder (TPED)-EN1964-1&ISO9809-1)-ISO9809-3
Korea Standard Approved Cylinder(KSB6210/KGS)
DOT-3AA Approved Cylinder (CFR49 Title 178.37)
Brazil Approved Cylinder No.298 (ISO11439)
China Classification Society(CCS) Approved Cylinder (GB5099/ISO9809-1)
Bureau Veritas(BV) Approved Cylinder (ISO9809-1)
Lloyd's Register(LR) Approved Cylinder (ISO9809-1)
DET Norske Veritas(DNV.GL) Approved Cylinder (ISO9809-1)
Korean Register (KR) Approved Cylinder (ISO9809-1)
American Bureau of Shipping (ABS) Approved Cylinder (ISO9809-1)
For CNBM brand seamless aluminum gas cylinder,had got the DOT-3AL approved as request.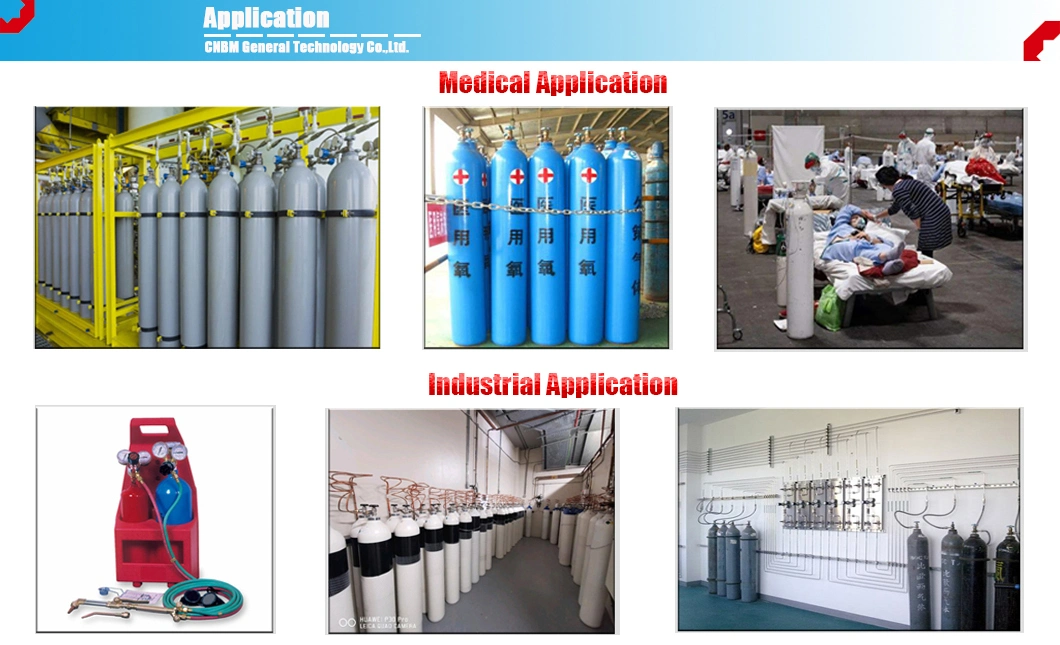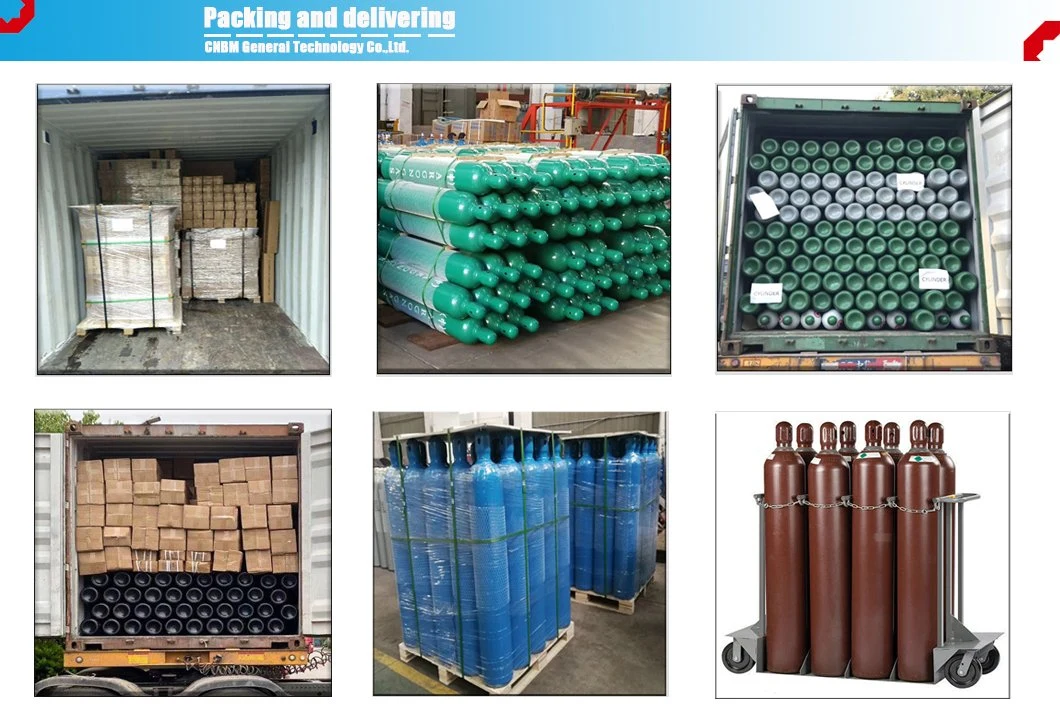 Choosing the CNBM Group as your reliable supplier
1: We are the sub-company of CNBM Group Corp,one of the Top 500 Company in the Forture rank from 2011-2019.
2: High-tech equipment, especially the heat treat machine and internalo polish machine, can do internal polish, 10 production lines make 5000pcs per day gas cylinder.
3: CNBM seamless gas cylinder have nice appearance because we use shape-correction machine treatment make the cylinder shoulder beautiful shape.
4: We provider variety of payment way,such as the TT,LC in sight,LC after 30 days and so on.
5: CNBM General Technoloy Co have rich export and import business scope,have more than 40 salesman with rich experiende. We have our own logistics team,have good relationship with most of the shipping compeany and the customs.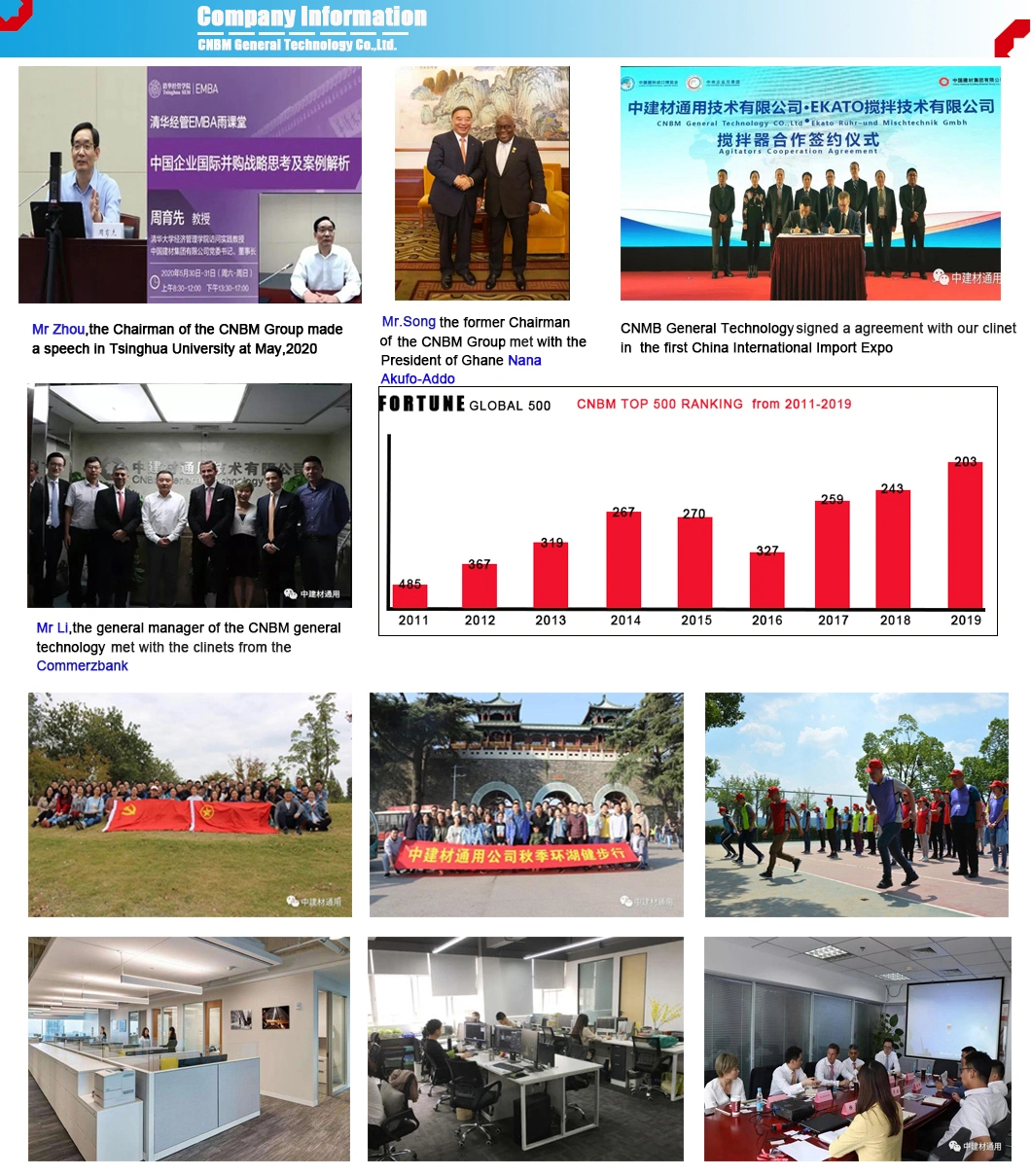 Q:What is your MOQ?
A: We can quote based on our customers' quantity. However, we suggest that the quantity should be one container or more. Price will be less if the quantity is more.
Q:How about your lead time of production?
A: Normally, it is 15-30 days after PO and deposit by T/T or LC
Q:What is the capacity of the gas cylinder you can provide?
A: 40L seamless steel cylinder is the best seller, we can offer 2L- 80L steel and aluminum cylinders as your required.
Q:What certificates do you provide for gas cylinders?
A:We are authorised by ISO/GB/TPED/DOT standards.
Q: Can you detail about the gas cylinders, packing and shipping?
A: For 40L gas cylinder,470 PCS cylinders could be load in one 20ft container.
Q: Can you accept the OEM request?
A:OEM is accepted in our company, no matter COLOR, VALVE, CAP/HANDLE, and marks. All these could be fully filled.