Sanitary Stainless steel jacketed kettle mixer cooking kettle mixer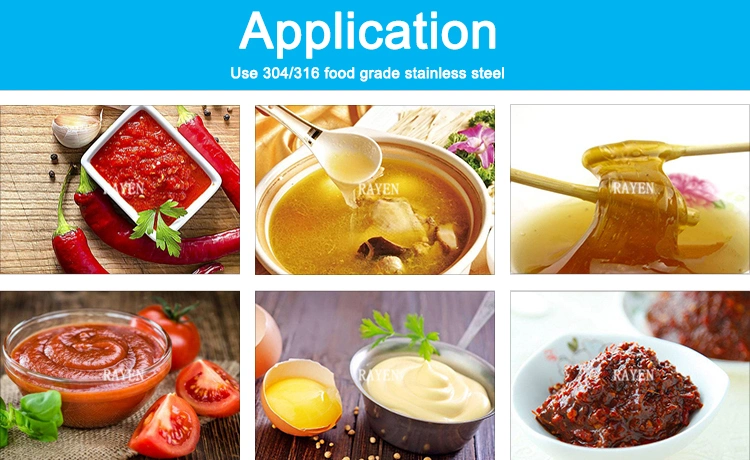 Sanitary Stainless steel jacketed kettle mixer cooking kettle mixer is widely applied in food processing such as viscous syrup,jam,paste, jam, etc. also can be used to boil soup ,water ,cook food, stew and porridge.it's also the best choice for heating and mixing thick products. it is considered to be the ideal equipment in the area of improving quality, shortening the time and improving working conditions.
1. It is the best choose for sugar melting and jam making such as the matt jam and strawberry jam making, tomato sauce making and candy, medicine, dairy, alcohol, cake, beverage, sweetmeat.
2. This machine is composed of kettle ,backet ,worm wheel and worm etc.
3. The melting machine can revolve with 180 degree.
4. The machine is made of stainless steel SUS304 and 316L, which has perfect corrsion-proof performance, and is highly endurable according to GMP requirements.
5. Blender also can be added according customer requirements.
Stainless Steel Steam Jacketed Kettle Jacketed Cooking Kettle
material
SS304 or SS316L
Volume
50L-2T (Customized)
application
Food, pharmaceutical industry, chemical industry, etc
Surface
Mirror or matte, Ra<0.4μm
Structure
Tilting type
vertical type
Heating mode
electric heating
fuel gas heating
steam heating
Agitator type
Paddle Mixer
Scraped Wall
Mixer speed
low speed
0-43RPM
PARTS DETAILS
1 half-cover
2 .Various types of CIP cleaners
3 Tilting type or vertical type
4 Inlet and Outlet sanitary valve.
5 .Electric box
6.Thermometer (According to customer requirements ).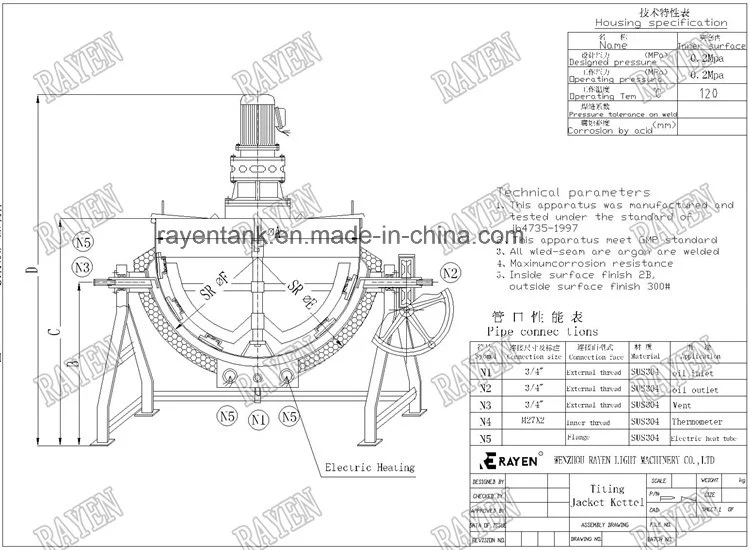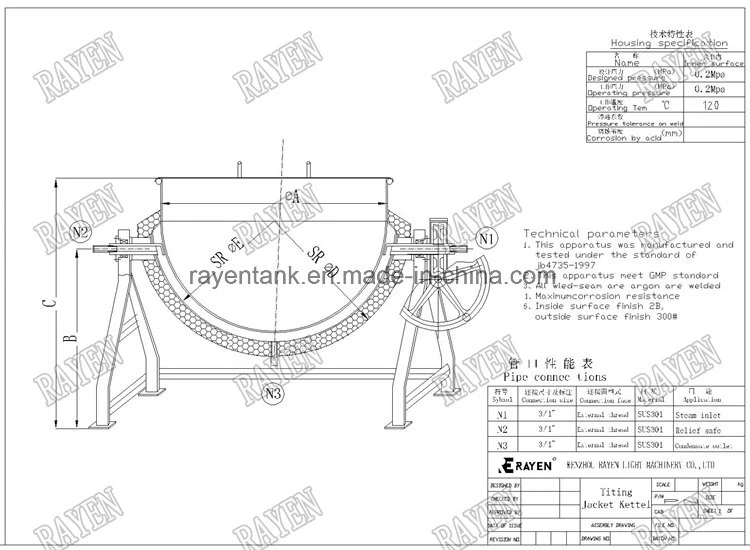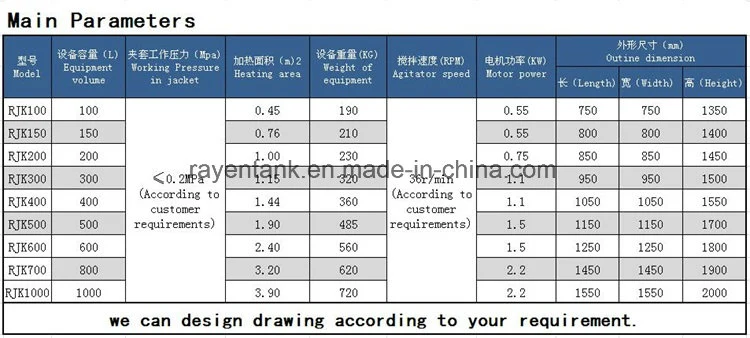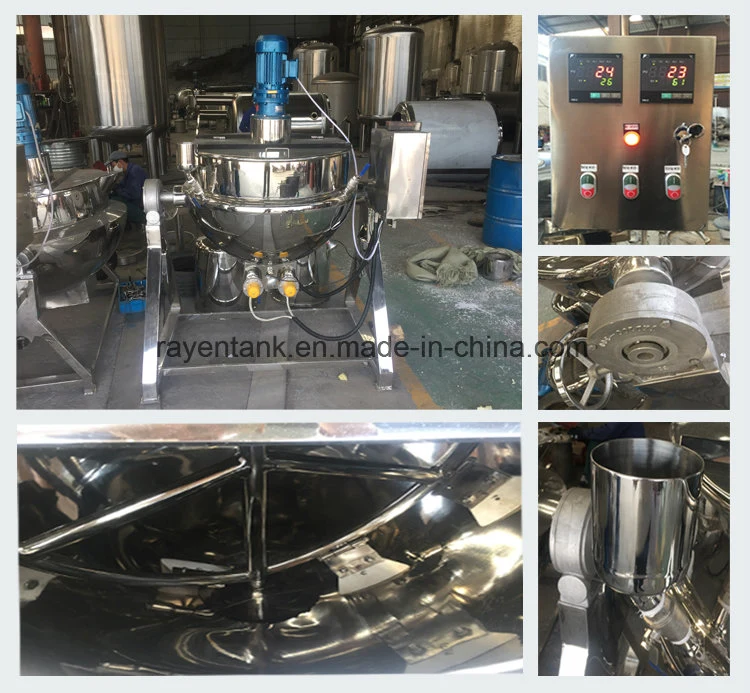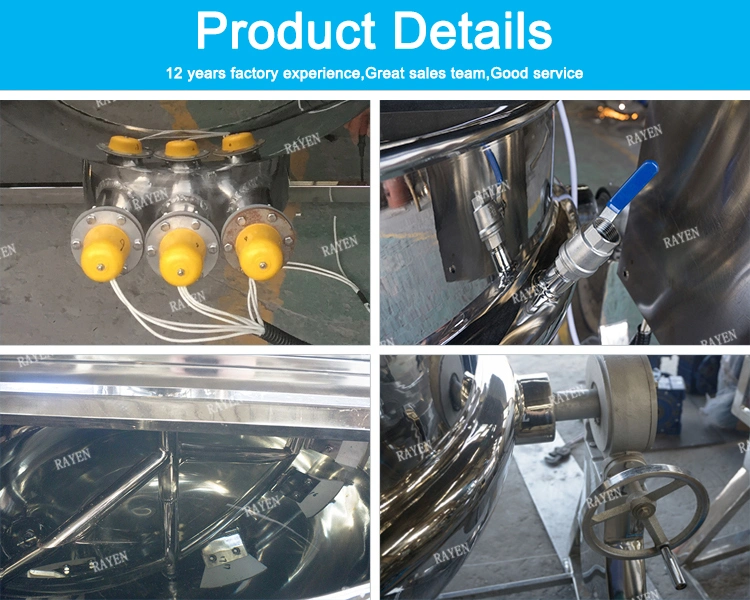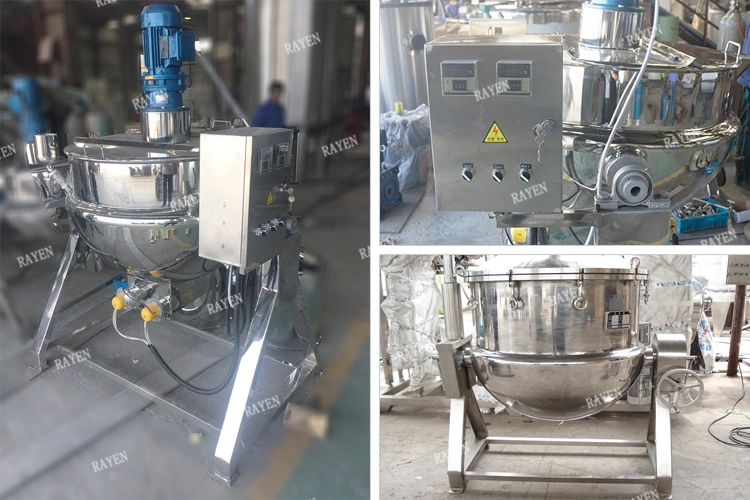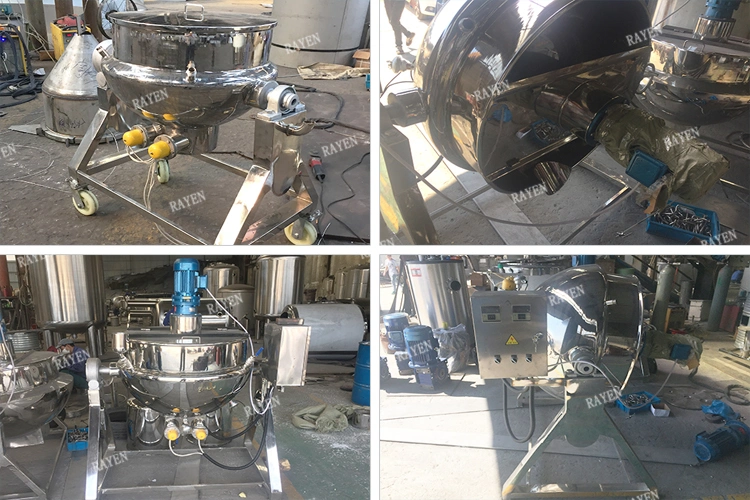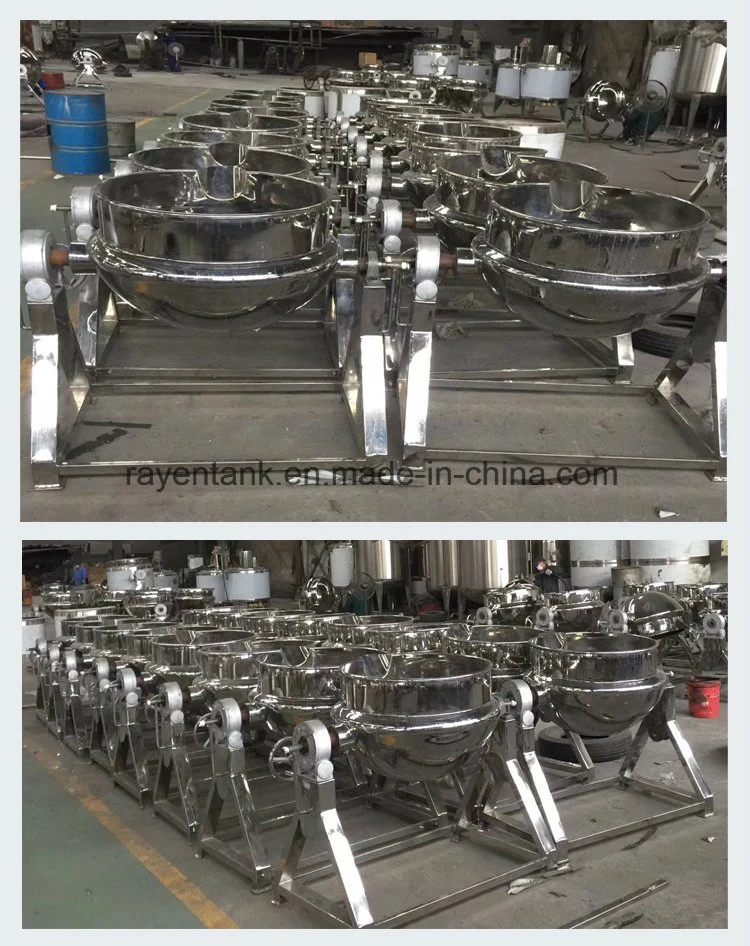 1. Q: Are you manufacturer or trading company?
A: RAYEN is a professional manufacturer.
2.Q: How could we confirm the details of the products?
A: RAYEN will provide the detail drawings for you to confirm.
3.Q: How long the warranty will be?
A: 1 Year warranty.
4.Q: Do you take L/C?
A: Yes, we accept Western Union, T/T and irrevocable L/C payable
5.Q: Can
we
become your distributor in our country?
A: Yes, we very welcome you! More details will be discussed if you are interested in being our agent.