Stainless Steel Tank Mixing Tank Holding Tank Steam Tank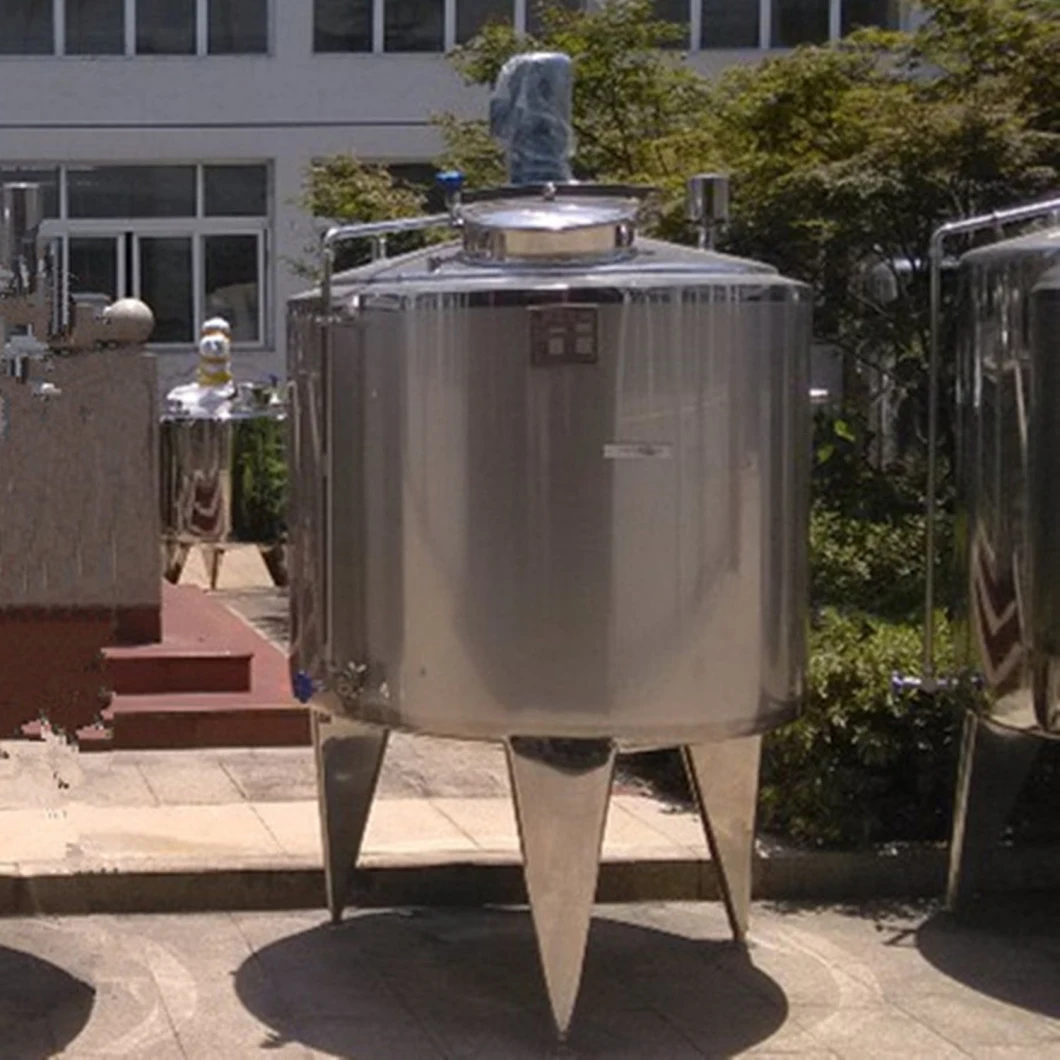 Mainly used for heating, mixing, pasteurizing, fermenting, preserving and storing fresh milk or other fresh liquid. It's the ideal HEATING, mixing pasteurizing and storage equipment for pasture, milk station, milk, and food and beverage factory and pharmacy industry.
* Type: With Jacket and insulation
* Internal shell thickness: 2 mm
* Jacket thickness: 3 mm
* Outer shell thickness: 1.5 mm
* Appearance: Ellipsoidal head top and down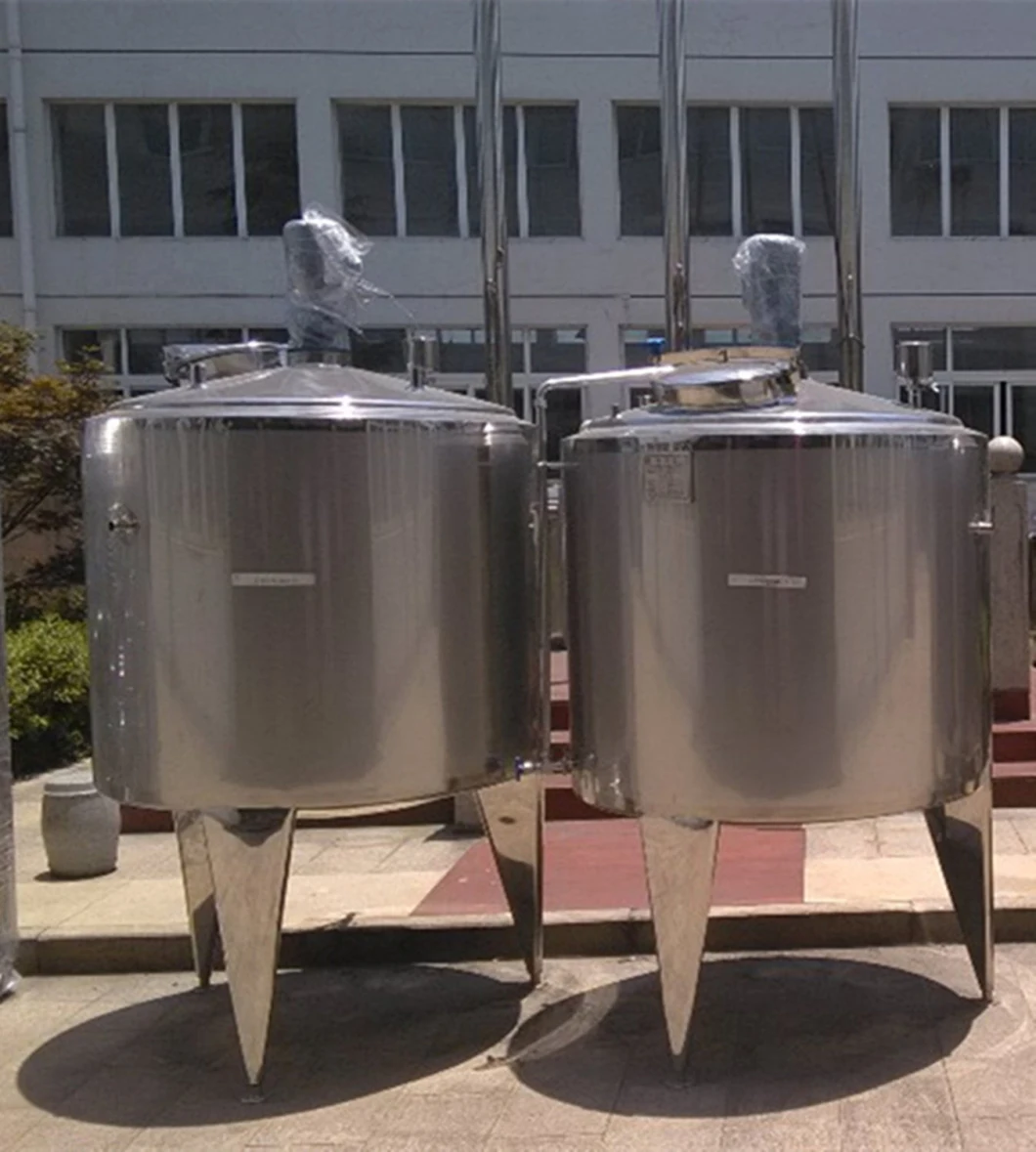 Specification:
1. Electric heating
2. Jacketed with insulation layer
3. With or without mixing system. Mixing device: Paddle, Anchor, or spiral agitator (optional and changeable to meet customer demands).
4. Material: SUS 304 or SUS 316.
5. Outer casing surface: Mirror polishing / 2B original sub-gloss / 2B frosted sub-gloss; Inner surface (bladder and tank): Mirror polishing (Roughness: Ra≤ 0.4μ M ).
6. Liquid level gauge: Digital metre or glass gauge optional.
7. Thermometer: Optional. Temperature indication ranges from 0 to 100º C.
8. Sample valve optional
19. CIP cleaning: T-shaped 360° Rotational CIP cleaning ball.
10. Man-hole equipped.
Sanitary tainless Steel hree Phase Electric Heating and Mixing Tank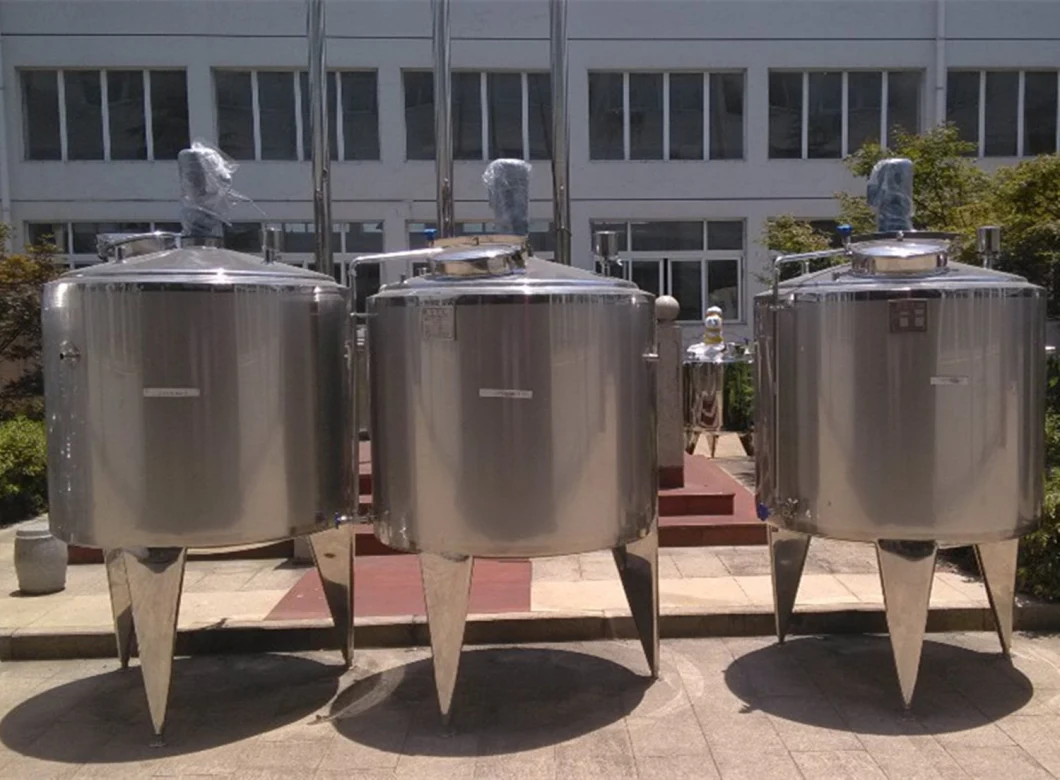 | | | | | |
| --- | --- | --- | --- | --- |
| TankCapacity(L) | 200, SS304 | 300, SS304 | 500, SS304 | 1000,SS304 |
| REV | 36r/min | 36r/min | 36r/min | 36r/min |
| Electric motor of the agitator | 0.55KW,380v,50hz | 0.75KW,380v,50hz | 0.75KW,380v,50hz | 1.1KW,380v,50hz |
| Electric heating tube power | 15KW,380v,50hz | 18KW,380v,50hz | 24KW,380v,50hz | 45KW,380v,50hz |
| Heating Area(M2) | 0.9 | 1.1 | 1.9 | 4.5 |
| Material Input/output(DN MM) | 38 | 38 | 38 | 50 |
| OUTSIDE DEMENSION(L*W*H)MM | 900*900*1600 | 1000*1000*1500 | 1100*1100*1700 | 1400*1400*1750 |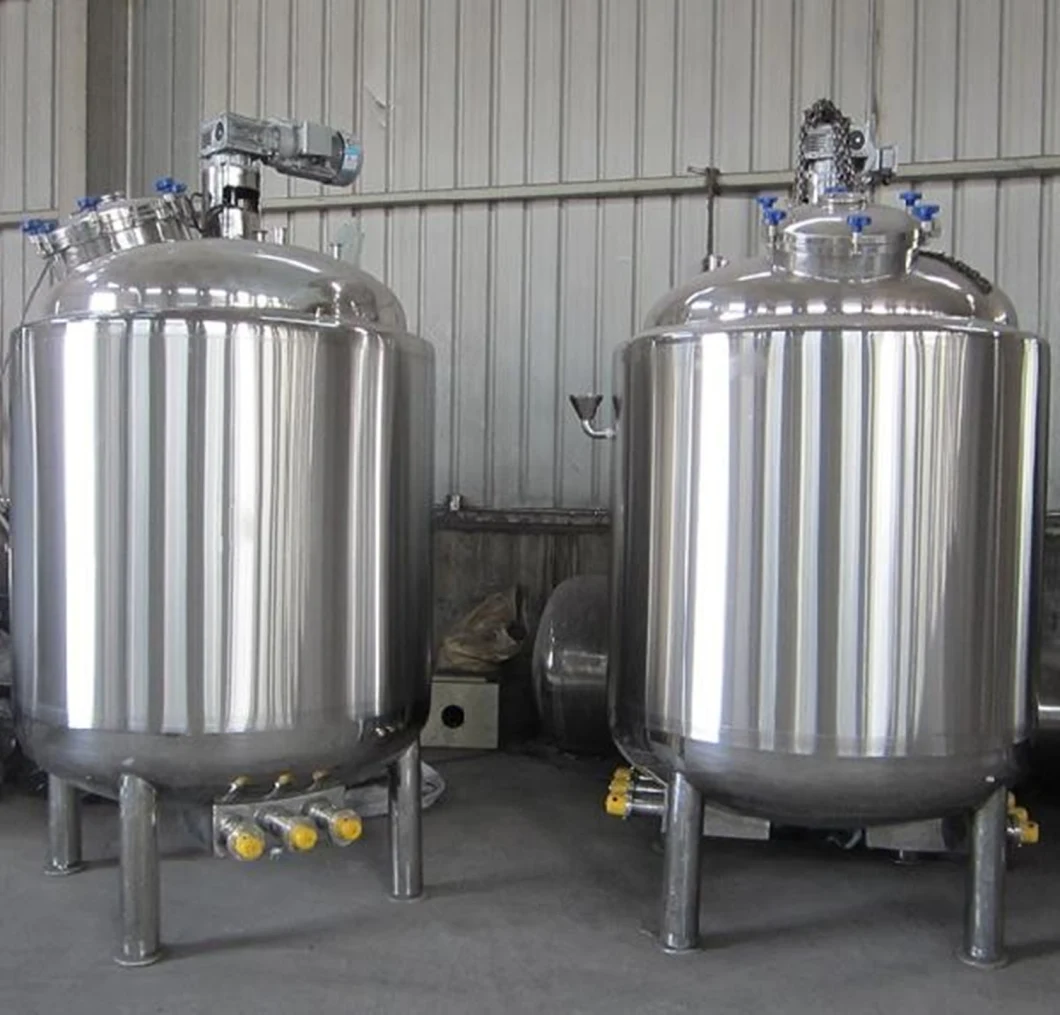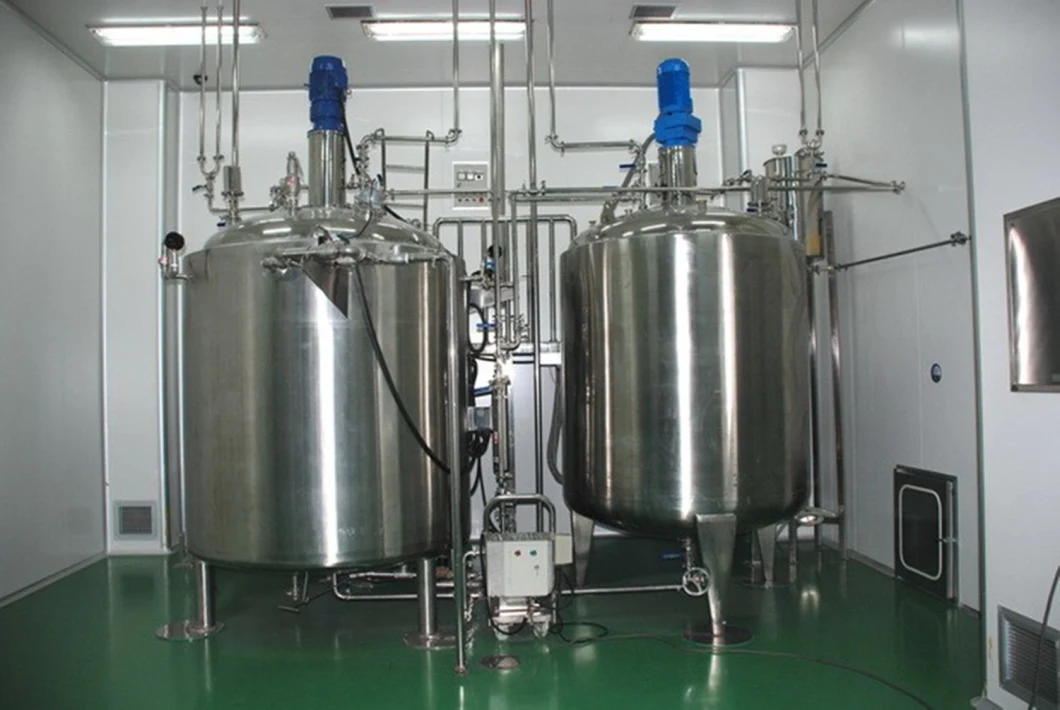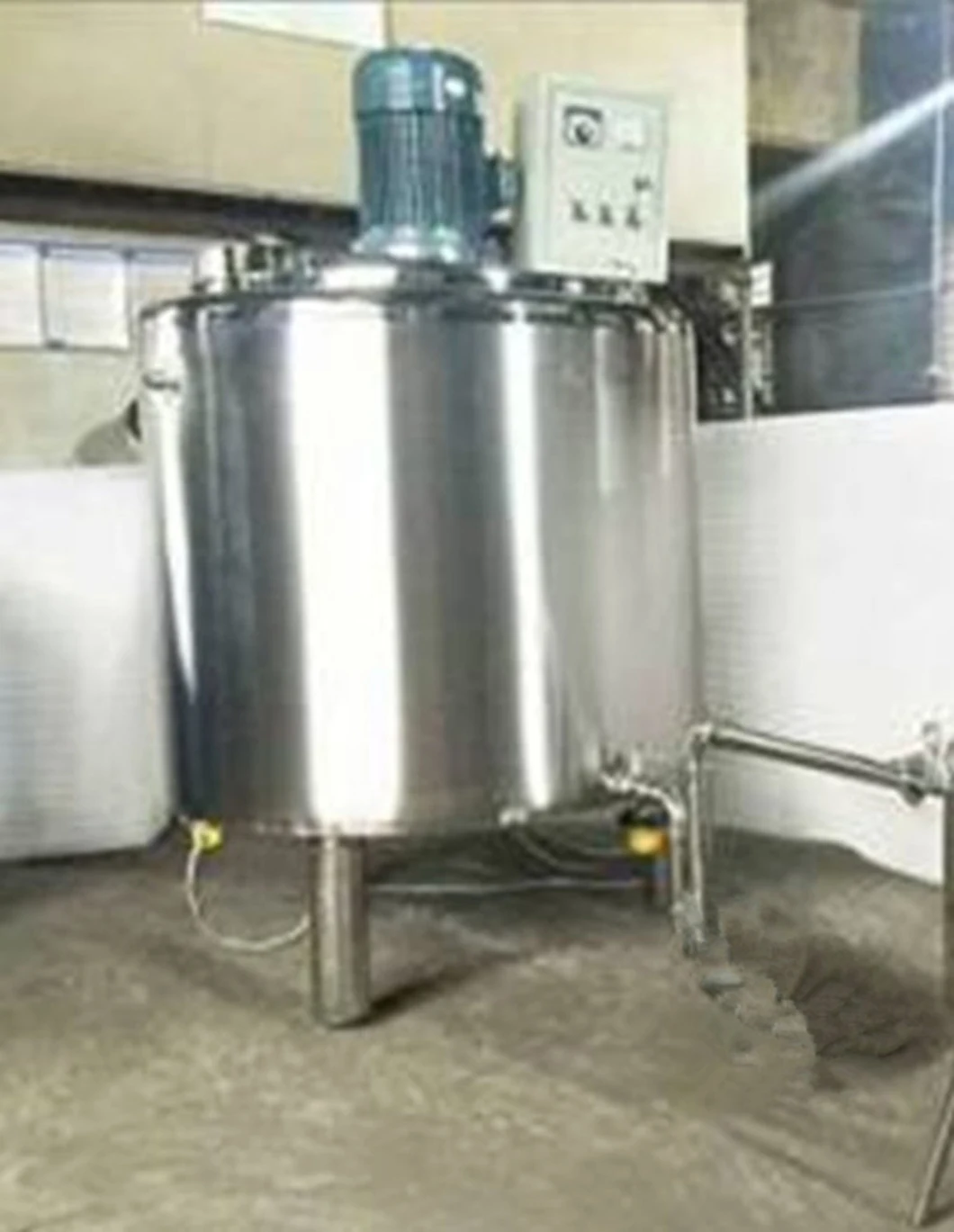 Stainless Steel Tank Mixing Tank Holding Tank Steam Tank