20ft T75 ISO Tank Container for LNG CO2
Design Standard: ASME or GB
Out vessel: carbon steel S235JRG2/EN 10025 or equivalent
Valves for CO2 Tanks: ball valves, stainless steel for CO2
Insulation: Vaccum + multi-layer insulation
Design Temperature:-196 °C----+50°C
Photos of 20ft T75 Tank Container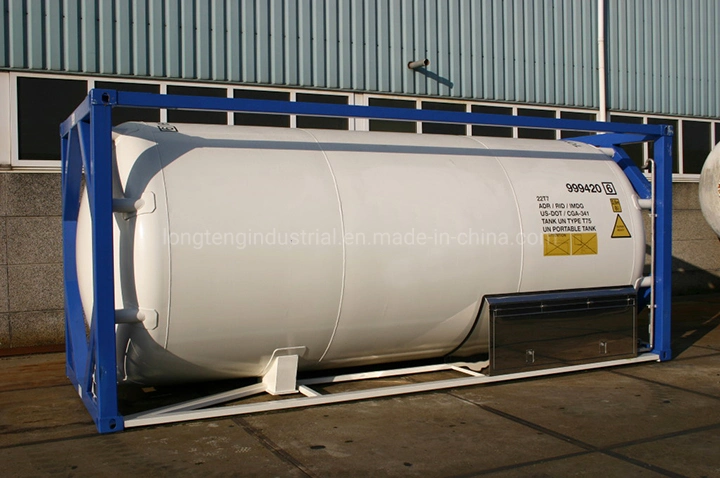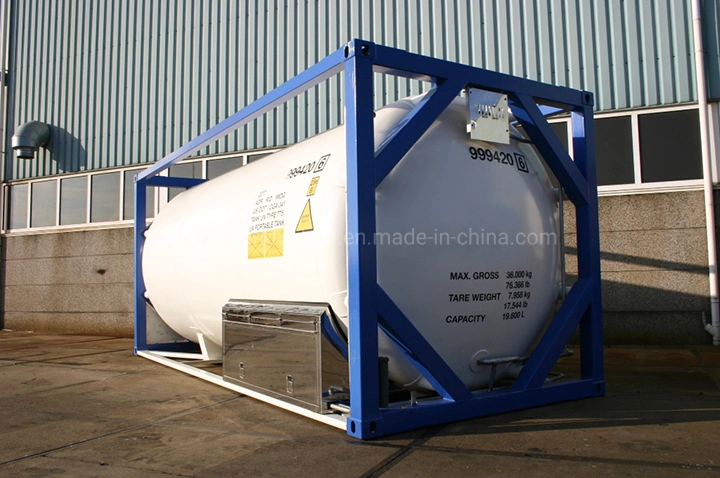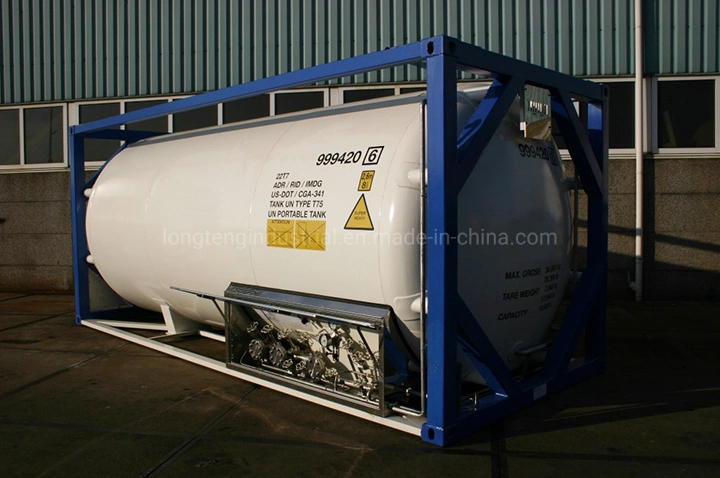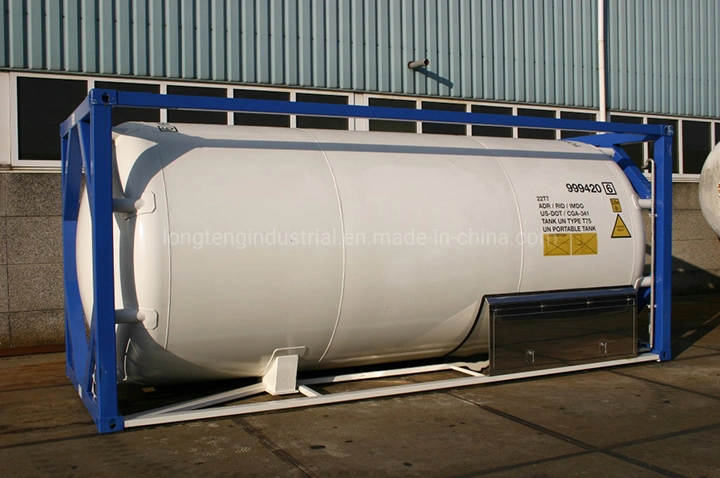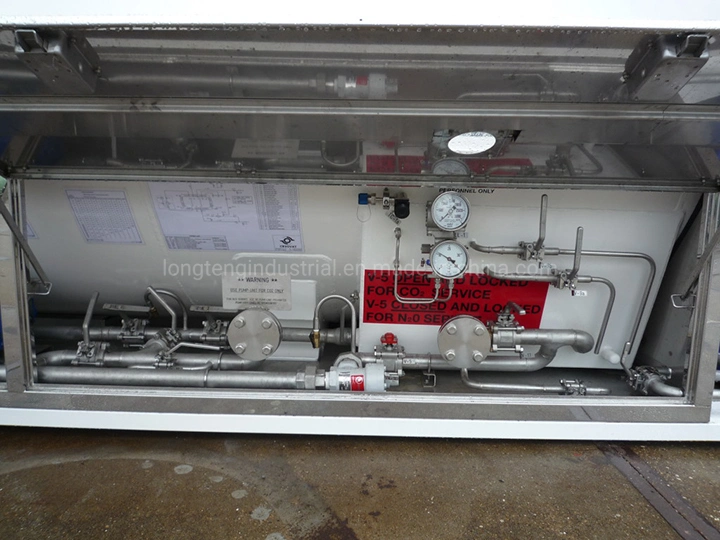 Specification of 20ft T75 Tank Container
General

Name

20 feet T75 Tank Container

Purpose

Storage and transportation of liquid CO2 (LCO2)

Type

20" ISO 22T8

UN type

T75

Standards

DIV 1-2010; IMDG-2010; ISO1496/3-95; ISO688-88; ISO1161-84

Demands

RID\ADR, CFR49, IMDG, T75 UN PORTABLE, TIR, UIC, CSC, TC, US DOT, UK-DFT FRA

Type & size

20" x 8" x 8,6"

Dimensions

6058 x 2438 x 2591

Working pressure, MPa (Psi)

2,40 (340,8)

Full volume, m. cub.

20.8

Design temperature

-196 Degree Celsius

Effectiveness of thermo-insulation (LCO2), days

41

Tare weight, KGS

11550

Max load, kgs

22450

Total mass, kgs

34000

Insulation

Multi-layer, vacuum

Material of inner retort

GB 12Mn

Material of exterior retort

GB 12 Mn

Tests

Hit test

yes

Containment test

yes, helium leakage test (inner/exterior retort)
Shipment:
shipping as a 20ft container.
departed from main ports of China including Shanghai, Tianjin, Ningbo, Qingdao and etc.
FAQ:
1. Q: Any certificate of your 20ft T75 tank container?
A: our T75 UN portable tank container is certified by main classification societies like ABS, CCS, GL, BV and it's fabricated
in accordance with IMDG, RID/ADR, ASME VII DIV2, CFR 48, USDOT (BYSP), TIR, UIC, CSC, TC, UKDFT, FRA
2. Q: Do you customize tank container?
A: Sure. Tanks can be manufactured and modified to meet individual requirements.

3. Q: Can I completely fill the tank container?
A: 1 pc for 20ft and 40ft T75 tank container.
2 pcs for 10ft tank container.


4. Q: You have 20ft T75 LNG tank container in stock?
A: All of our tank containers are newly built. No tank containers in stock.

5. Q: What's your payment terms?
A: 40% T/T in advance, the balance paid before shipment.

6. Q: Can I completely fill the tank container?
A: A space must be left to allow for expansion of the cargo. Usually the tank container can be filled less than 95%.